Kacey Musgraves Needs to Win Album of the Year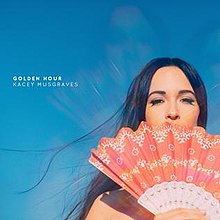 Hang on for a minute...we're trying to find some more stories you might like.
With 2018 come and gone, the time is upon us when the Grammys will crown one singular album with their top honor: Album of the Year. Normally, I wouldn't have any vested interest in the outcome of this award; the nominated music never lines up with what I listen to and I've always believed the Grammys' Album of the Year  never truly reflects the year's actual best album. This year, however, the recording academy has a chance to get it right, as they have nominated what is undoubtedly the best album of 2018, one that defies genre, breaks boundaries, and is sonically and lyrically masterful — Golden Hour by Kacey Musgraves.
The first thing to come to your mind is probably "Who is that?" For those who have never heard of her, which I assume is most people, Musgraves is a new-age country star from rural Texas whose sound defies the stereotypes of country music and stretches into the realms of disco, pop, and folk. True, Musgraves isn't a name you'll hear on the radio or see on the charts, but that doesn't mean she is any less deserving of Album of the Year.
What Musgraves achieved on Golden Hour is nothing short of genius. As I said before, her style of country isn't the "beer, trucks, and women" type you might hear on 94.9 The Bull; rather, she takes country back to its roots, embodying 70s country/folk type music.
The opening track, "Slow Burn," is one of the best on the album. Through a soft country strum, smooth vocal runs, and sentimental words ("Grandma cried when I pierced my nose"), Musgraves proves her songwriting talent right off the bat.
The rest of the album continues with a wonderful mix of love songs ("Butterflies," "Golden Hour"), melancholy tunes ("Lonely Weekend," "Rainbow," "Mother") and disco bops ("High Horse," "Velvet Elvis"). The seventh track, "Space Cowboy," is the embodiment of her unique country style. She uses a play on words to say "You can have your space, cowboy, I ain't gonna fence you in." It's proof of her songwriting talent, and when combined with the ballad-like vocals, showcases why Musgraves is what all country should be.
All of this praise comes from a former country hater; I used to be quick to turn up my nose at the thought of country music. But now, post-Golden Hour, you can catch my getting my yee-haw on any day of the week. Musgraves is that good. Even if you are a firm disbeliever like I was, this album will convert you so much you'll want to buy a cowboy hat and a pick up truck.
All of that said, on February 10, I will now be waiting anxiously for Album of the Year to be announced — and don't be surprised if it's Kacey Musgraves's name you hear.
About the Writer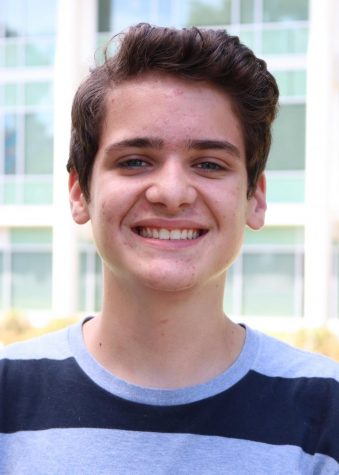 Foster Cowan, Editor
Foster Cowan is a senior and editor for the Blue & Gold. He enjoys watching indie movies, watering his plants, and making tiramisu. This is his third year on the staff.