Coming Home to Community: Chamblee Alumni at HBCUs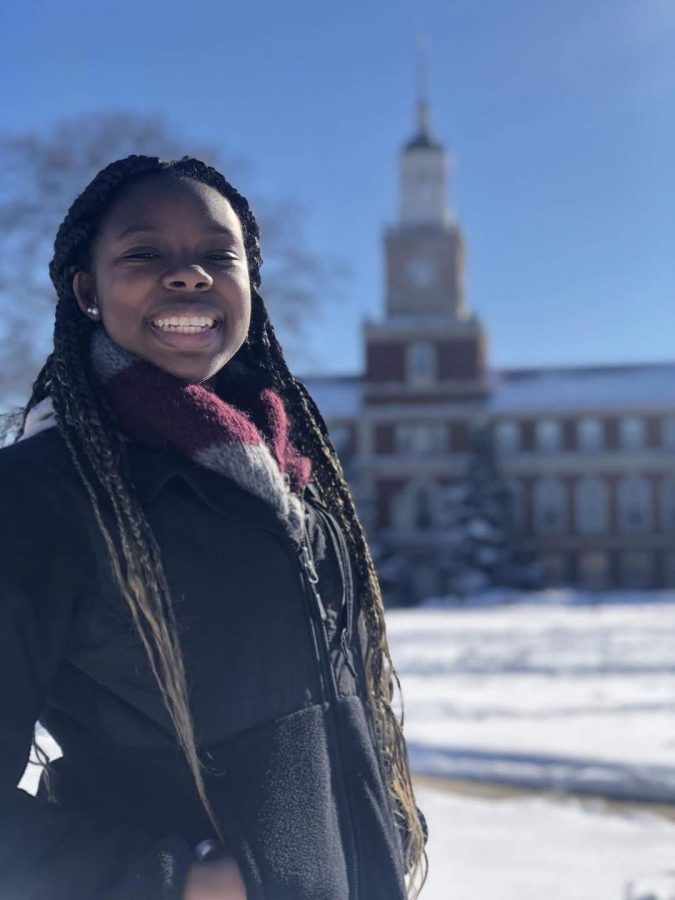 This article is part of a series on college life for CCHS alumni. The other stories can be viewed here. 
Historically Black Colleges and Universities (HBCUs) are collegiate schools that primarily serve black students. These institutions strive to educate African American students to become future leaders within a close-knit community setting. Several Chamblee alumni sought to forego the traditional predominantly white institution (PWI) experience for the chance to be a part of this community.
"I chose to go to an HBCU because I wanted a new experience, as I had gone to predominantly white schools before I attended Howard," said Howard University freshman Jordan Jones. "Going to an HBCU was a way for me to experience a new side of life that I've never seen before."
Sophomore Rachel Elder, another Howard student, chose to go to Howard because of family connections and the great information she heard about the school.
"I was interested in Howard University because my brother graduated from there in 2016 and he would tell me about all of his experiences," said Elder. "I was offered a full ride scholarship to run track at Howard, so it was like a perfect match for me. After attending my brother's graduation where President Obama was the commencement speaker, which really caught my attention, Howard [became] my number one choice."
For freshman Omarr Dansby, Morehouse College, an all-male HBCU, was the choice for him, as he wanted to find a safe space.
"I wanted a school that embraced who I was, especially in the environment that we live in today," said Dansby. "I chose Morehouse, specifically, because it felt tailored for young, black men, which is important during this developmental period of my life."
Freshman Fola Duncan decided to attend Howard so she could distinguish herself.
"I chose an HBCU because I wanted to experience black culture and be recognized as something other than one of the 'smart black girls' as I was at Chamblee," said Duncan. "If I went to a PWI, the quality of my college experience would probably be better because they get more government or alumni funding, but I would feel uncomfortable and would still feel like I was only distinguished with respect to my other black classmates."
One of the biggest positive changes for these alumni is being surrounded by people like them, all striving to succeed, which inspires them to push themselves.
"Attending an HBCU has instilled a new confidence in me," said Jones. "I believe that if I were to have gone to a PWI, I wouldn't feel as confident in myself as I do now because I'm surrounded by people who are most similar to me. It is the greatest sense of community for me and I feel more at home. So if I were to have gone to a PWI, I definitely wouldn't have changed in the positive way that I have now. I would most likely be more closed off and not as open to new experiences as I am now."
Going to an HBCU has helped Elder come out of her shell and hold herself to a higher standard.
"Howard does a good job of trying to teach its students the real truth behind black history. They also have a plethora of opportunities for students," said Elder. "I am going to Egypt this summer with my African American Studies professor in the United States, and I probably wouldn't have had the opportunity to do that at a PWI. I also probably wouldn't have such high expectations for myself at a PWI because every day at Howard I am reminded of how much more I can better myself and become more successful, being surrounded by such driven people of color." 
Dansby has found comfort in being in such a community, more so than he would have been at a PWI.
"I love that I feel comfortable in my environment and I feel that we are all in the same position in the world, so we all face similar issues, but we're still working hard at the same time," said Dansby.
For Jones, she enjoys the social aspect of an HBCU most. Being in a community centered around black excellence has instilled pride and a sense of self-identity within her.
"The aspect that I like most about my HBCU are the people," said Jones. "Being able to walk outside my dorm and go onto the yard and see other black people prospering gives me a certain sense of pride that I wouldn't be able to have anywhere else. This is 'the Mecca' and they don't call this 'the Mecca' for no reason. There are numerous celebrities, undergraduate students, and graduate students that are just doing things that you could never imagine, things that most people don't know about."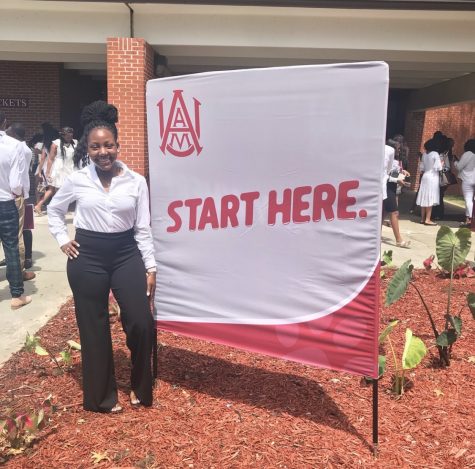 Alabama A&M University freshman Naomi Jackson feels that at HBCUs there are great opportunities to build connections.
"Unlike at PWIs, we all have one similar thing in common that unites us," said Jackson. "It brings us closer. We all look out for each other. Everyone lifts each other up and wants others to succeed because we know that means our people succeed."
For Elder, the appeal of HBCUs is their diversity, despite the fact that HBCUs have been criticized for not being indicative of the real world.
"I love going to Howard because I get to experience so much diversity," said Elder. "People tend to think that because I go to a black school it 'doesn't prepare me for the real world,' but truthfully speaking it does more than any other white school could. A black person from Georgia and a black person from California have lived two totally different lives and think differently. There are people from all across the world that attend Howard and I love being able to learn about the experiences that every person [has] had."