African Americans Forgotten in History: Matthew Henson
Hang on for a minute...we're trying to find some more stories you might like.
Matthew Alexander Henson is best known for his 1908 voyage in which he reached the North Pole in April of 1909. Henson participated in seven voyages to the Arctic over the course of 23 years with U.S. Navy engineer Robert E. Peary.
Though for many years Peary was the one who received most of the credit for this expedition, according to National Geographic, when it came to Henson, Peary said that he "couldn't get along without him."
Henson was born in Nanjemoy, Maryland on August 8, 1866. At the age of 12, Henson became a cabin boy on a ship. The captain of the vessel was the one who taught Henson to read and write, which would help him significantly in his development as an explorer.
While working as a store clerk in Washington D.C., Henson met Peary, who hired him as a valet for his vessel. The two formed a close relationship, and would travel on many different expeditions together as the years went on.
It is said that in 1909, accompanied by four Inuit men, Henson and Peary made it to the North Pole. They were the only remaining members of their expedition, the other 18 men having turned back along the way. This voyage has been difficult for historians to confirm due to a lack of verifiable evidence, but Henson may have been the first man, white or black, to reach the North Pole on an expedition.
After his days of exploration, Henson served as an official in the U.S. Customs House in New York City. In 1944, he and the other members of the expedition were awarded the Congressional Medal. In 2000, Henson was posthumously awarded National Geographic's highest medal for exploration, known as the Hubbard Medal. Henson and his wife were reinterred next to Peary in the Arlington National Cemetery in 1988.
Though it took almost a century for Henson to receive his credit for his voyage to the North Pole, he is now recognized as one of America's most important explorers of the polar region. Matthew Alexander Henson died in New York City on March 9, 1955.
About the Writer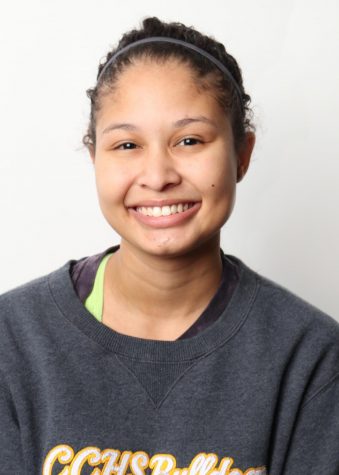 Angela Witherby, Staff writer
Angela Witherby is a senior staff writer. When she isn't writing, she likes drawing landscapes, doing an unnecessary amount of face masks, and trying to improve her driving abilities. This is her second year on the staff.