Going Off On "Green Book": Why It Didn't Deserve Best Picture
Despite differing opinions over border walls, Supreme Court nominations, and Gillette commercials, there's one thing from 2018 every American can agree on: this past Oscar season was a complete disaster. Plagued by controversies ranging from Kevin Hart's questionable past to the ironically unpopular Best Popular Picture category, the Academy has spent the entire year announcing decisions, receiving massive amounts of internet backlash, and then consequently reversing them.
Even with all of the controversies, the two of us still stayed up later than we should have on February 24 to watch this year's broadcast. After eating a pan of brownies and filling out our prediction ballots, it was go time. We enjoyed the red carpet looks (Constance Wu, Kacey Musgraves, and Billy Porter were a few highlights), some incredible musical performances ("Sha-ha-ha-ha-ha-aaallow" and "When a Cowboy Trades His Spurs For Wings" had us cheering), a chivalrous Chris Evans helping Regina King on stage, and a few historic victories (Olivia Colman, Spike Lee, and "Black Panther" were some favorites). Sadly, all of these dazzling moments seemed to be overshadowed by the disappointing end to the 91st Academy Awards: the announcement of "Green Book" as Best Picture.
Directed by Peter Farrelly, "Green Book" tells the story of Italian bouncer Tony "Lip" Vallelonga, who takes a gig as a chauffeur for renowned black pianist Don Shirley. Together they embark on a concert tour through the Deep South, where, despite trials and tribulations, they both emerge as better people who understand each other's perspectives. While on the surface this film may appear to be your average 'feel good dramedy' geared towards baby boomers, "Green Book" has many serious flaws.
The chief issue we, and many others, have with "Green Book" is the way it handles race. It is a movie about segregation in the 1960s, yet it is told from the white man's perspective. It spends the entire time trying to bridge some sort of gap between black and white people, highlighting how even though Shirley is African-American, Vallelonga is poorer and suffers many problems typically only associated with black America at that time: a crowded household, job insecurities, and economic shortages.
Yet this is the wrong approach. We shouldn't be making movies whose purposes are to say, "Not all white people were racist. Look, here's a white man and black man who were friends!" The truth of the matter is, there was (and still very much is) a deep set prejudice against black people in America. Even though Tony was Italian and lower-middle class, he was still white. Don was black, and therefore his struggle cannot be told from the perspective of a white man. That isn't to say Vallelonga didn't suffer prejudice for being poor and Italian, but his struggles were nowhere near those of black people, especially in the 1960s. They cannot be compared. And that's where "Green Book" failed. It tried so hard to make Tony and Don's struggles appear similar, but that's basically like trying to fit a square peg into a round hole.
Secondly, with six — arguably better — best picture nominations (excluding "Vice," as neither of us cared enough to go out and see it), the Academy had a variety of groundbreaking films they could have crowned instead. From a movie centered around a domestic worker in 1970s Mexico City ("Roma") to an aristocratic drama concerning a lesbian monarch and two women vying to be her court favourites ("The Favourite"), it seemed that the Oscars were finally giving due credit to the more marginalized (and sometimes outlandish) side of Hollywood.
To a very minimal degree, it can be argued that "Green Book" belongs to this new wave of cinema, as it *attempts* to look back on American history and depict racism in the South. We can also agree that Mahershala Ali had a standout, Oscar-worthy performance, and there were definitely a few one-liners that made us (and the two other people in the theater) laugh out loud. It was a feel-good film, and if you took out all of the racial themes, it could be a cute movie about a friendship between two men; however, it contradicts itself by placing the responsibility on the white man to save the day.
If the Academy really wanted a racially based movie to win, "BlacKkKlansman" was definitely more deserving of the prize. Directed by Spike Lee, this Oscar-winning screenplay tells the true story of Ron Stallworth, the first African-American detective to serve in the Colorado Springs Police Department, and his investigation to infiltrate the Ku Klux Klan. As the film progresses, there are many nods to today's prejudiced society, and it is evident that Spike's goal was to tackle racism in a way that was blatant and honest, rather than sugarcoating it as Farrelly did.
All of these issues with "Green Book" that we listed above are purely content based, but it is hard to ignore the many controversies surrounding the release and promotion of the film. For example, Don Shirley's family came out and said the story is partially untrue, claiming that the two men were barely friends. In addition, many other issues such as lead actor Viggo Mortensen (who is white) letting the n-word slip during a press interview, screenwriter Nick Vallelonga tweeting Islamophobic remarks in 2015, and reports that director Peter Farrelly used to show his private parts during interviews all put a taint on this movie shortly after it was released. Although these have nothing to do with the content of the film, it is still hard to believe that the Academy would bestow its highest honor upon an allegedly untrue movie with a screenwriter accused of racism and a director accused of sexual misconduct.
At the end of the day, this year's best picture choice won't pull us away from the Oscars. We look forward to next year's recognition of all types of cinema, no matter our opinion. We just hope that the Academy will steer clear of movies about race that were clearly made for a niche audience with no actual stance on social issues.
About the Writers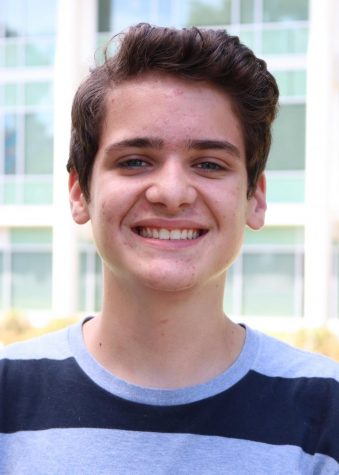 Foster Cowan, Editor
Foster Cowan is a senior and editor for the Blue & Gold. He enjoys watching indie movies, watering his plants, and making tiramisu. This is his third year on the staff.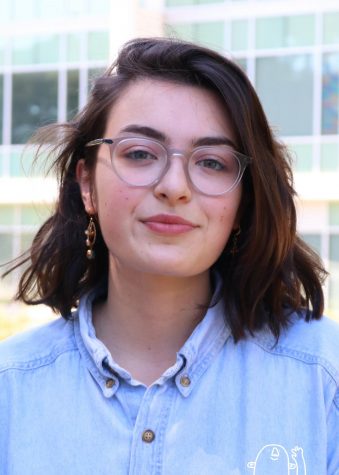 Ashley Veazey, Photo Editor
Ashley Veazey is THE photo editor for The Blue & Gold. When she's not in school, you can find her ordering coffee at Crema Espresso Gourmet, listening to Italian trap music, and talking to herself auf Deutsch. This is her third year on the staff.