FCCLA Member Headed to California for Nutrition Project
Hang on for a minute...we're trying to find some more stories you might like.
With her snazzy red blazer and goal-oriented mindset, junior Maria Perez-Lopez is at the helm of Chamblee Charter High School's Family, Career and Community Leaders of America (FCCLA) program.
Perez-Lopez, besides taking Food for Life, a class focused on nutrition offered at Chamblee, has spent time with learning about the topic through the Chamblee branch of FCCLA.
"FCCLA is kind of a club that tries to get students together and go into career[s] and maybe focus on family stuff, like children or food … nutrition and wellness stuff," said Perez-Lopez.
FCCLA helps to teach youth important leadership skills and works to fight against issues ranging from violence to drug and alcohol abuse.
Recently, Perez-Lopez participated in an FCCLA state level competition in Atlanta. A foundational aspect of the competition, no matter the task or challenge, was a discussion of various ideas and opinions.
"In events like this, they do fun activities just to have people across the whole state to just get together and just compromise on different ideas that they may think about," said Perez-Lopez.
The competition is also composed of smaller events that FCCLA students can compete in.  
"I was in an event of Nutrition Wellness and my project was on diabetes, and I had to involve my family, track my whole family for a week, their food intake and such, and then just write about how they're in risk, like future risk and stuff like that," said Perez-Lopez.
She used a multimedia approach for the presentation.
"For my event, they required a portfolio, a binder with dividers and then you can make a visual, so I did my portfolio," said Perez-Lopez. "I did a three-fold poster-board. I brought in these little foods that the teacher [Carrie Dickey] had, so it was just a visual, pointing out through the presentation like 'This is better than this.'"
Her hard work on the project taught her multiple skills.
"One main thing I kind of learned was that presenting in front of people, because, in my event, you present your project in front of three judges and the room is so quiet that it's so awkward and then you have judges with a straight face and it kind of teaches [you] how to speak louder, make eye contact, and get better at just public speaking, and that's what FCCLA really helped me with," said Perez-Lopez.
Besides having a valuable experience, Perez-Lopez can be proud of her placement in the event results. She placed first in the state.
"They [the judges] have this whole rubric and then they score on how you presented, how the information you had [was], what your whole portfolio binder thing needed to have and at the end, they tally up all the numbers and they just score you on gold medal, silver," said Perez-Lopez.
Perez-Lopez will be attending the National Leadership Conference from June 30- July 4.
"We're going to go over to … Anaheim, California, and there you compete against other competitors, so in my case, it would be Nutrition and Wellness competitors around the … [country], the Virgin Islands, and Puerto Rico," said Perez-Lopez.
Although she will still be presenting her same diabetes project, she will have [the] added bonus of visiting a city known for tourism.  
"I think, they're going to have you go around, they said like Disney World," said Perez-Lopez.
No matter what the outcome is, Perez-Lopez's experiences are significant to her because they reflect her career ambitions, which is one of the purposes of FCCLA
"What I want to do in the future is medicine so kind of going with nutrition gets like basic stuff for medicine," said Perez-Lopez.
About the Writer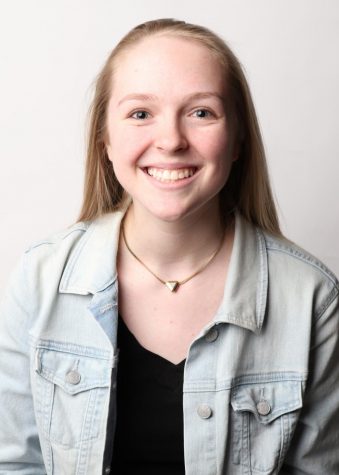 Hope Williams, Staff writer
Hope Williams is a senior staff writer. When she's not churning out articles, you can find her playing with her cats or going on a hike. This is her second year on the staff.