Lacrosse Goalie Headed to Birmingham-Southern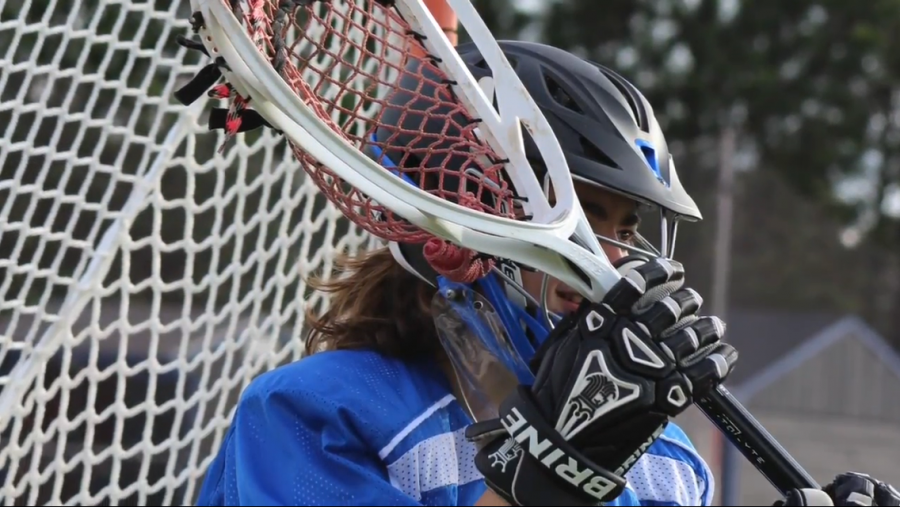 Chamblee Charter High School's lacrosse program, despite its youth, has already landed multiple seniors a college recruitment. One of these seniors is the girls' team's goalie, Jamie O'Melia.
O'Melia's recruitment process was largely affected by an injury she got in her junior year.
"Because I lost my junior season when I was having schools look at me, I kind of fell off the face of the earth," said O'Melia.
This required much more work on her end.
"It's a little bit different than, I think, from most people than it was for me because I did get hurt, so I had to kind of do it [recruitment] myself but it ended up working out well in the end," said O'Melia.
A large portion of the process was actively contacting schools.
"I had to send a lot of recruiting things to schools and be like 'Hey, recruit me.' I had basically no film," said O'Melia.
However, this hard work has paid off. O'Melia is headed to Birmingham-Southern College, located in Birmingham, Alabama. There are several reasons why O'Melia decided on this school.
"Me and the coach kind of had similar views of like how we run defenses and I just really hit it off with her and it seemed like a great fit," said O'Melia.
Additionally, she has a person connection to the school.
"My brother actually went there and graduated so [that's] where I knew the from, but just the school as a whole, I always really liked it when my brother went there, always enjoyed my visits and it just seemed like a great fit for me to continue on with my lacrosse career," said O'Melia.
Looking back her time at Chamblee, O'Melia is happy with the experiences she has had.
"Even though our season ended not exactly how I wanted it to, we lost 8-7 in sudden death overtime and it was going to send us to the playoffs, but just the entire season was honestly probably the best time I have spent with ever, in any sport I've ever played," said O'Melia. "It was super fun. The girls were great."
She does admit that her journey as a lacrosse player has not always been uphill.
"Being at Chamblee, where lacrosse isn't exactly the biggest thing ever, there's been a lot of struggles and a lot of ups and downs," said O'Melia. "We haven't won a bunch, but it's been fun doing it anyway, so just the few wins we do have were always pretty great."
Nevertheless, O'Melia's leadership role taught her many important lessons.
"I was a captain for them, and being able to be a leader and be a part of this team was awesome," said O'Melia.
As O'Melia moves on to her next stage of life, she can think back to her first time she started playing the sport that would play such a large role.
"When I started playing lacrosse, it was because my dad had played in high school and I was like 'Oh, I want to be like him,' and then I continued playing it because there was just something about it that was just always so fun to me," said O'Melia.
O'Melia has tried many sports, but lacrosse has remained her favorite.
"There's just something about the sport that was just so different from any one [sport] I've ever played before, because I grew up playing baseball and basketball and watching my brother play football, always wishing I could, and it was kind of like all those together in like one sport and it was just great, so it was just so fun."
Her Chamblee teammates do not need to fear O'Melia forgetting about them anytime soon.
"They're memories that are going to last a lifetime and I'm so excited of the friendships I've made, too," said O'Melia.
About the Writer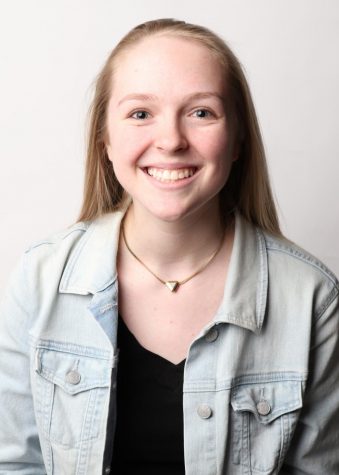 Hope Williams, Staff writer
Hope Williams is a senior staff writer. When she's not churning out articles, you can find her playing with her cats or going on a hike. This is her second year on the staff.