New Year, New APs: Three New Administrators Brought to Chamblee
The leadership team at Chamblee Charter High School continues to evolve, and this year, we have gained three new administrators who will work closely with Principal Gail Barnes. These assistant principals, Anastacio Marin, Dr. Angelique Vachon-Conner and Brenton Williams, share a common desire to get to know the CCHS student body and contribute to a positive culture at our school. 
"I love what I do and I am excited about having the opportunity to work here at Chamblee Charter this upcoming school year," said Marin, the assistant principal who oversees attendance, 10th grade, special education, and physical education. "I am approachable and will work hard to ensure that all students have the tools and resources needed to have a successful school year. Stop by my office and say hi and get to know me!"
Marin is passionate about helping students and was even featured in The Virginian-Pilot for his work at his previous job at Churchland High School.
"I came to Chamblee to be a part of an amazing school community that is focused on rigorous instruction and preparing students to be both college and career ready," said Marin. "I am based out of Virginia and I was an assistant principal at Churchland High School, where we focused on preparing students for life after high school and building meaningful relationships with families and students."
Vachon-Conner, who oversees testing, chromebooks, science and fine arts, is more locally based.
"Prior to Chamblee High School, I was the assistant principal at Peachtree Charter Middle School," said Vachon-Conner. "Previously, I was the assistant principal at Chamblee Middle School. I am so excited to once again be a bulldog!" 
Williams, who previously worked in Gwinnett and Cherokee counties, focuses on athletics, 9th grade, social studies, Spanish and French, but he sees his role as broader than his specific specialities. 
"My primary role is to support Mrs. Barnes, teachers, parents, students, and all stakeholders." said Williams. "During my first 30 – 90 days, I plan on looking, listening, and learning. I want to establish and nurture positive and productive relationships with all in order to better understand and serve our school and community."                                                    
Marin echoes this idea of building positive relationships with students and encourages student feedback.
"As a new administrator at Chamblee, I plan on learning the needs of both students and teachers, and supporting in any way I can to ensure a positive school culture," said Marin. "I will be working closely with my administrative colleagues and together we will work hard to provide an environment that students are excited to be a part of and want to be engaged in every aspect. I believe this administrative team is excited for this current school year and we are going to make sure we keep students' best interest in mind in all decisions."
Outside of their jobs, the new assistant principals have many interests.
"I enjoy travel, art, exercise, the outdoors, reading, writing, sports, TV and film," said Williams. "Most of my free time is spent with my family and friends doing the things we enjoy together."
Vachon-Conner especially loves vacations and the outdoors.
"My interests include traveling, genealogy research and walking trails," said Vachon-Conner. "I love to go to Canada to visit family every chance I get.  My husband and I enjoy making great memories with our two daughters and [our] dog named Charlie."
Overall, all three administrators want students to know that they are open to talking to them.
"Please stop by and say hello," said Vachon-Conner. "If I cannot help solve the problem, I will help get you to the right person. My office is in the Fine Arts building, so say hello as you are passing through. My favorite high school sport is soccer, so you will see me at the games!"
The administrative team is looking forward to impacting students this 2019-2020 school year.
"I am a people person and I love having the opportunity to use my influence to impact and empower others to reach their full potential," said Marin. "As an educator, it gives me great joy to know I am impacting the next generation."
About the Writer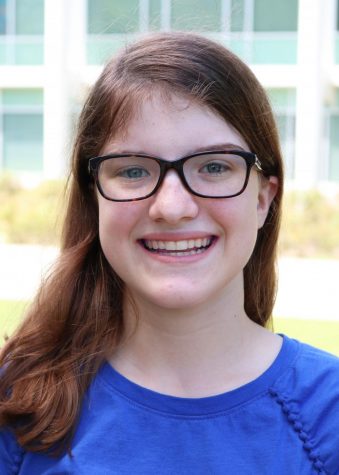 Catherine Cossaboom, Staff writer
Catherine Cossaboom is a junior staff writer. When she's not writing articles, she enjoys leading the CCHS math team, running cross-country, and playing the flute and piano. This is her second year on the staff.