NMSQT Semi-Finalists 'Merit' Recognition for Stellar PSAT Scores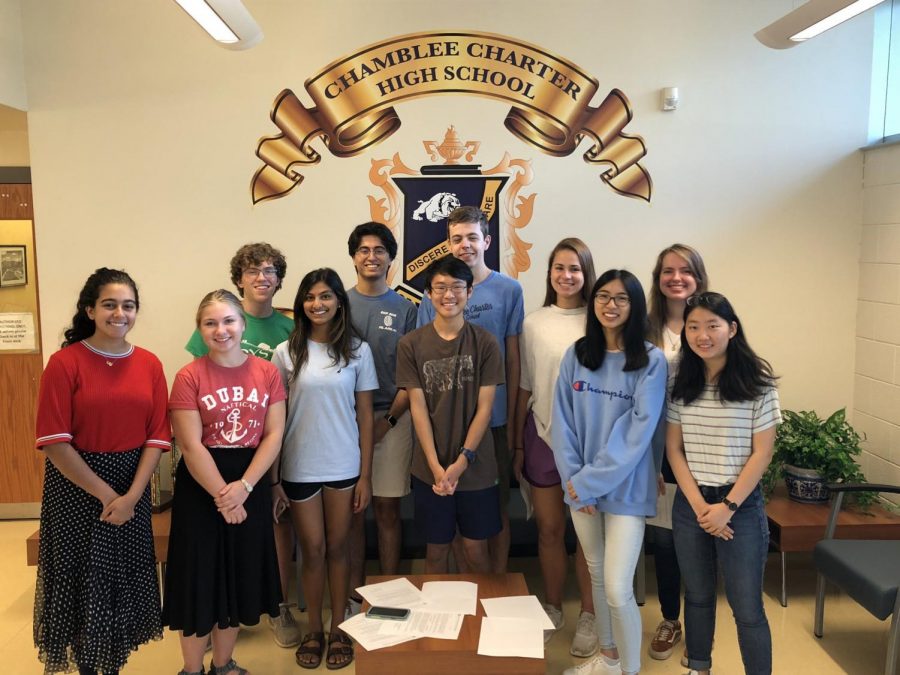 Every October, Chamblee Charter High School administers the Preliminary Scholastic Aptitude Test, more commonly known as the PSAT. Imbedded into this is the NMSQT, which stands for the National Merit Scholarship Qualifying Test. Every junior in the nation is eligible for the National Merit Scholarship; last year's juniors, now currently seniors, recently found out who in their class had qualified.
A total of 13 Chamblee students qualified. Among these top students are Debbie Kitzler, Ritu Reddy, Emily Adams and Shanru Xu.
Reddy explained how the NMSQT is used to decide who the National Merit Semi-Finalists are.
"[College Board] calculates this score based on your [junior year PSAT] score," said Reddy. "Then you find out like this time [in the middle of September of] your senior year."
That score is called the index score. Varying from state to state, the qualifying index score in Georgia this year was 220, with the highest possible score being 228. 
This score more heavily emphasizes reading than it does math 
"It's like they weight it differently," said Reddy. "It does correlate to your actual score, but like if you do perfect on math, and then [only okay] on reading, you still wouldn't qualify."
In terms of preparation, studying varied from semi-finalist to semi-finalist. Xu took the SAT in October as well and was able to use this to her advantage.  
"I actually took the October SAT last year, which was a few days before the PSAT, and I used that as practice," said Xu. "Other than that, I didn't really do anything special, but I do remember getting enough sleep the night before was really helpful for me."
Adams was not surprised when she was announced as a National Merit Scholar because she compared her index score to the qualifying score from 2018.
"We kind of knew based on [the index] score from last year," said Adams. "It could have been a little bit different, but we didn't know [this year's cut-off] officially until they announced it."
Kitzler, on the other hand, did not have any clue she would possibly be one until it was announced. 
"I didn't look to see [what my score was], and when they called my name […] I didn't really know what that meant," said Kitzler. "I didn't know there were so few people that got it, so when they started calling names, [I] was pretty high up [because K is high in the alphabet], so I thought they were just going to keep calling."
As of right now, though, all of these students are National Merit Semi-Finalists and not yet finalists. 
"There's like next levels, but very few people get the real one," said Reddy.
In order to become a finalist, they must first complete a few more tasks.
"It's an application process," said Kitlzer. "You have to write an essay and fill out a few forms […]. I think [they take into account] your SAT score as well. […] It's like the Common App."
This year's essay prompt is also very Common App-esque. 
"It's like 'describe an obstacle in your life or someone that's helped you,'" said Xu.
Because the NMSQT is a scholarship test, there is also a financial side to becoming a finalist, but this benefit tends to vary from school to school.
"Some schools, like [University of] Florida give you a full ride if you're a National Merit Scholar and like you get all the way through. At Duke, if you get all the way through you only get health insurance covered," said Kitlzer. "And I know at Georgia Tech you only get the $500-2000. That range is based on your need, so if you need more you get the $2000, if you need less you get the $500."
Because most of the finalists will not get much of a financial gain from this scholarship, the consensus is that it is more of an accolade. 
"We can list it as one of our awards. There's a section for academic awards specifically on Common App, so we can definitely add it," said Reddy.
Xu said it more simply.
"[It's] the clout of being one," she said.
About the Writer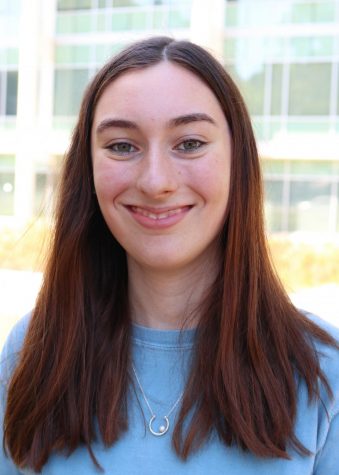 Sophie Maxwell, Staff writer
Sophie Maxwell is a junior staff writer. Outside of school, you can find her binging a sitcom on Netflix, drinking way too much coffee, or volunteering with Beta Club. This is her second year on the staff.