Hey Chamblee, Where Did the 'A' in STEAM Go?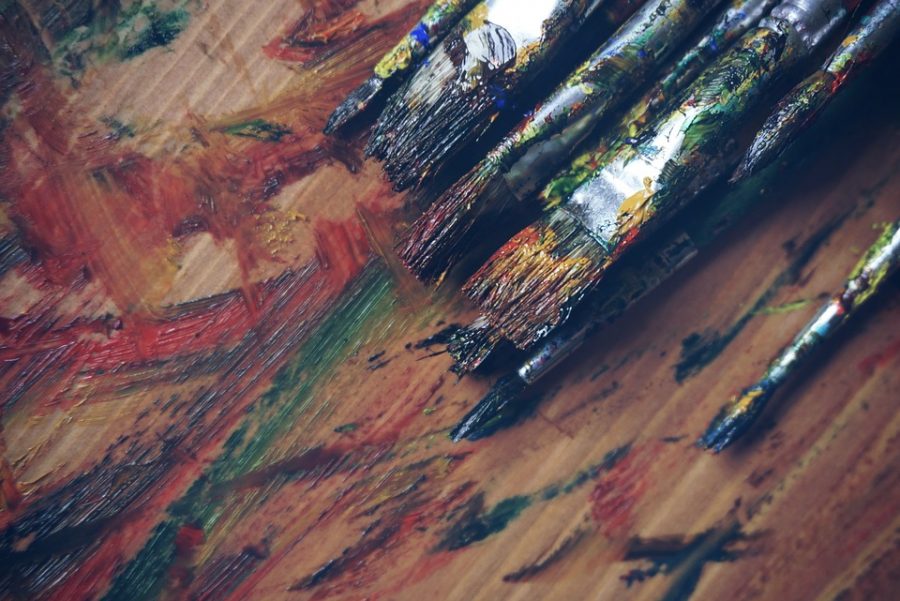 Just one week before school started, rather than partaking in my usual summer homework spree, I found myself in the basement of the University of Michigan's art school, where I was struggling to complete a different kind of assignment. Partially covered in a layer of plaster and sawdust, it was my first time trying my hand at 3D art. And while what I created may have not been particularly groundbreaking, I would argue that the opportunity to do so was. 
In fact, I spent three weeks of my summer at the Stamps College of Art and Design for a  pre-college portfolio intensive. And Stamps, a part of the University of Michigan's North Campus, gave me an unforgettable experience; not only did it introduce me to sculpture, it completely altered my perspective of Chamblee's own art program. 
To put it briefly, at Stamps, art mattered. It's an exceedingly redundant statement; Stamps is an art school after all. But at Stamps, art mattered more in a societal context. Stamps is unique in that it offers dual degrees, meaning that art is often taught in conjunction with another major. Nevertheless, the academic side of the dual degree curriculum is not overwhelmingly superior to the artistic side, and the artistic side is never treated as inferior.
I'm not sure if I can say the same thing about Chamblee. 
When I was thrust into my junior year, the stark transition between my pre-college and school experience came as a bit of a culture shock. Not only was it difficult to settle into a routine, it was also difficult to move on from the art classes at Stamps. 
I was finally able to place my feelings of discomfort after my art teacher, who came to Chamblee from North Atlanta High School, brought it up. For so long, our Art Department has been underfunded, undersupplied, and underestimated. Our National Art Honor Society isn't taken as seriously as it should be, and opportunities to fill the school with murals are rarely a reality, as shown with the painfully unoriginal bulldog clipart that adorns the walls of our staircases.
Chamblee's reputation for being academics-oriented sometimes causes it to neglect other equally important areas of study, so much so that they become completely overshadowed. The elective status of the art classes here should not give the Chamblee administration the authority to cast them aside. 
Despite this, I am certain of one thing; at Chamblee, art does matter. But at this moment, its influence seems to be confined to the Art Department itself. Right now, we are a school where only one of our drawing classrooms has a sink; where incoming freshmen sign up for visual arts because it's considered an "easy elective"; where counselors place random students in AP Art because it isn't seen as a high-level course. We are a school that does not give our Art Department the credit that it deserves, and that needs to change. Immediately. 
And although I am critical of the way art is treated at Chamblee, I am in no way critical of the Art Department itself. We have excellent instructors, who care for and nurture student learning, along with talented and passionate students. 
This year, I'm seeing that the situation is already starting to change. In my art class, my teacher is constantly placing new orders for the supplies that we have lacked for so many years, along with working to bring National Art Honor Society to a more esteemed position. STEAM is also beginning to gain ground at Chamblee. While we already have a strong STEM pathway, I fear that the 'A' might be lost somewhere along the way. 
This summer at Stamps taught me something important; in a world where technology is becoming more and more rampant, society is in need of creative people. With our student body being as creative as it is, we should be making sure that we are creating an environment that encourages and fosters the fine arts, along with recognizing its irreplaceability. 
About the Writer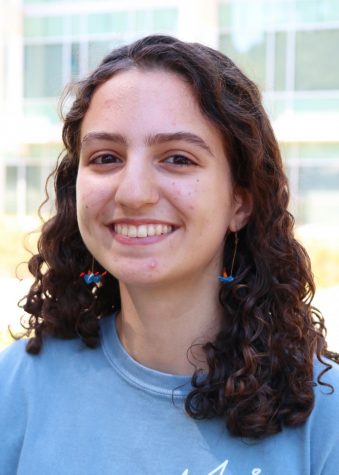 Iris Tsouris, Editor
Iris Tsouris is a junior and editor for The Blue & Gold. Outside of the paper, she likes eating soup, designing club t-shirts, and doodling in her sketchbook. This is her second year on the staff.