Georgia Tech Tour Offers Students Insight into Engineering Field
Each year, Chamblee students take a trip to the Georgia Institute of Technology to tour the campus as part of a pre-college initiative focused on engineering. On the trip, students have the opportunity to learn more about engineering at the collegiate level, while also exploring different opportunities in the field.
The annual tradition, started in 2013 by Chamblee engineering teacher Lucretia Gant when she found out about it through the National Society of Black Engineers (NSBE), is open to all Chamblee students interested in the field of engineering.
"I first got exposed to [the trip] through the National Society of Black Engineers," said Gant. "They wanted to engage with Chamblee students and [wanted] for them to come to the campus and see how the college chapter ran and just kind of let them know about what it took to get into college, how to do financial aid […], extracurriculars, and those sorts of things."
For the first two years students began attending the tour, the trip was generally exclusive to NSBE members. However, it eventually opened up to other engineering classes, and clubs became more tailored to reach a broader group of students. Gant wanted to show students already in engineering clubs what awaited them at the higher level if they continued to be a club member in college.
"We have engineering clubs specially outreaching to underrepresented groups," said Gant. "A couple of years [after starting the trip], we branched out to SHPE [Society of Hispanic Professional Engineers] and SWE [Society of Women Engineers] and then I decide to select a college campus visit specifically outreaching with those communities at Georgia Tech to help our students see how the collegiate club counterparts make a difference on the Georgia Tech campus and what sort of connections and opportunities are available for the next level."
This year's trip, which took place October 24, allowed students to tour the many engineering facilities and departments that the campus has to offer, from the electrical engineering department to a freely-accessible robotics lab called the 'Robotarium'. Most of the students found the trip to be a memorable learning experience.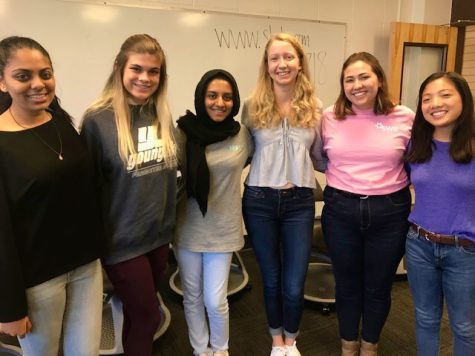 "We pretty much went there to see how the engineering program is at Georgia Tech and see what opportunities await us in college and beyond," said sophomore Madalyn Klaja. "And also it's kind of good to […] speak to those who have already been through college admissions and figured out what they want to do in the engineering field and all that."
Because the tour went on with the buildings still open to Georgia Tech students, Chamblee students were able to see what a typical day in the engineering facilities looked like.
"We looked at the design department, and we visited the computer science building and got to meet a lot of students and look at some of their workshops," said junior Carson Ankeny. "Probably the most memorable part was seeing the 'Maker Space' that they had there in the electrical engineering building. It was just really cool seeing this student-run place where people could come and just build whatever electrical equipment they wanted."
Ankeny found the large variety and accessibility of all the machines and tools in the electrical engineering department to be especially impressive.
 "They could use all of these different tools: […] the laser engraver, […] the 3D printers, the plasma cutters. It was really cool to me to see that at Georgia Tech, you could do all this stuff that's normally really, really expensive to be able to have access to, and you could do it all for free," said Ankeny.
Likewise, Gant enjoyed visiting the 'Maker Space' the most as well.
"I really like that Georgia Tech has a 'Maker Space' that is open to any student that wants to come in there," she said. "They have a lot of things that I think are next level that I would like to see this space [at Chamblee] evolved to, so I think taking the students to that was great and I think that that's what most of the students enjoyed."
Klaja, on the other hand, found the 'Robotarium' to be the most memorable part of the tour.
"They had this area where you could send an experiment and then they'd run it, and [the demonstrator] showed us different experiments that you could use it for. It really showed how many different varieties of things you could use the robot for, not just like the basic things you would think of but literally all different fields," said Klaja.
Aside from just covering Georgia Tech's engineering program, the trip also helped students gain some insight into the college admissions process and the college environment in general.
"[For] the NSBE portion, they taught me different things that I needed to survive through college," said senior Mikhi Lewis. "They told me different things [about how] to get into college—not just their college but also other colleges."
Lewis found this to be the most valuable part of the trip, especially as a senior applying to college this year.
"They talked about GPA and how that's a big component but also [how] the essays are a big component as well. They also talked about scholarships [and] the things that you need as an engineer. It was really helpful," said Lewis.
With the continual positive reception for the trip from students each year, Gant plans to continue the tradition for the foreseeable future.
"The trip is kind of prompted by an event that the NSBE chapter at Georgia Tech has, so as long as they're going to host, I think I'll make it a campus trip for all the students," said Gant.
About the Writer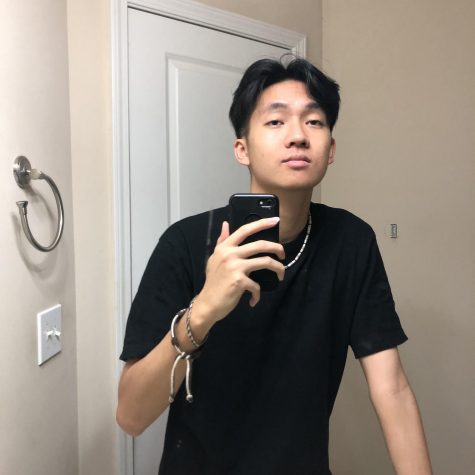 Henry Diep, Staff Writer
Henry Diep is a senior and staff writer for the Blue & Gold. In his free time, you can find him patiently waiting for a J. Cole and Kendrick Lamar album to drop, searching for new music to listen to, and emotionally investing himself into the outcomes of basketball games. In five years, he hopes to have possibly graduated from high school. This is his second year on the staff.