Chamblee Star Quality: One Act Cast Member Wins Best Actress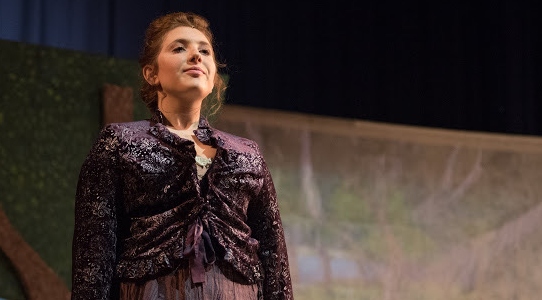 After months of preparation, Chamblee Charter High School's One Act production, Sunday in the Park with George, came in third place at the state competition. Additionally, its female lead, senior Jada Bartolozzi, won the title of 'Best Actress' at the state level.
In the production, Bartolozzi played Dot, whose main struggle throughout the musical is leaving George Seurat, the production's title character.
"[Dot and George] were dating, but he is very consumed in his work," said Bartolozzi. "Dot just wants attention from him, and he doesn't give it to her. Even though she loves them and wants to be with him, she ends up like leaving him because she finds out she is pregnant."
Like every production at Chamblee, Bartolozzi was chosen for the role after auditioning in front of drama teacher and Chamblee OnStage director Linda Lirette. In each audition, Lirette looked mainly for potential 'star quality,' which she says is hard to define.  
"Essentially, I am looking for someone who is prepared for the audition," said Lirette. "Someone who is singing the song, not only in tune and with the correct rhythms, but with the correct finesse, the right understanding of the lyrics and the ability to make the audience want to follow them."
According to Lirette, Jada seemed to exude that 'star quality' as she grew more confident in the role. 
"It was such a joy to watch her in the role because she was clearly having fun with it. She was able to exude confidence and disappear into the role in a way that made her absolutely shine," said Lirette.
For Bartolozzi, preparation for the role meant analyzing past productions of Sunday in the Park with George and working with her long-time voice coach, in addition to just learning her lines and choreography.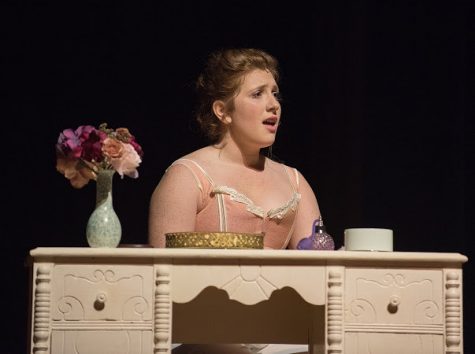 "It took a lot of time and effort," said Bartolozzi. "I watched a lot of videos about Bernadette Peters, who was the original Dot on Broadway, and also the newer [actress] who was in the 2017 version with Jake Gyllenhaal. I watched a lot of them to like look at their mannerisms and how they did things. I also studied the script a lot, and read a lot about the time period [the play takes place in]. I also worked with my voice teacher a lot because I have a really fast section of a song that I do. And that took me a lot of time to do well because people have to be able to understand me, and I have to do it fast."
Despite Bartolozzi's success with her role, she did not immediately fall in love with Dot.
"So [the cast] read about the show a lot, and I did not like it at first, but then I after I got cast and I started learning my lines, I started to really fall in love with [Dot]," said Bartalozzi. "I learned a lot about her, and a lot about myself through preparing for her, and I learned a lot about the show. And the show itself is like a really beautiful story that I understand and can connect with."
Bartolozzi was shocked to have received this award but thought it demonstrated that her hard work had paid off.
"It made me feel really proud because there are so many talented people in our program and at other schools," said Bartolozzi. "It made me feel that I was meant to do this and that all the work that I put in was worth it. I have been acting since I was seven, so all that work that I have put into training was worth it."
Bartolozzi, however, has turned her eye to the medical field for her future. 
"I don't want to major in [theater] because the medical field has my heart and brain at the moment. But I do want to minor in [theater] and keep up with it and join clubs or organizations that involve it because I still love it," said Bartalozzi.
Lirette also hopes that theater will still play an important part in her life.
"I know Jada has other career goals," said Lirette, "But I hope that theatre continues to be a source of happiness for her and source of creative expression."
About the Contributor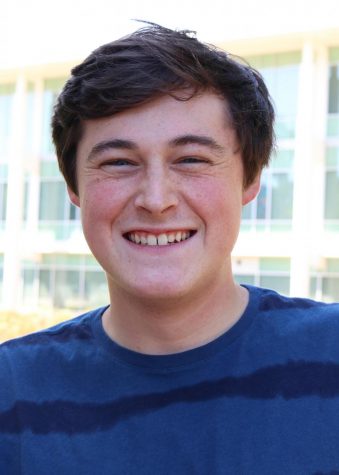 Oliver Hurst, Staff writer
Oliver Hurst is THE senior staff writer. You can find him going to Fernbank, talking about his dog, and binging a show on Netflix. This is his third year on the staff.