Ashes to Ashes: Lit Mag Competition Inspires Young Authors With Single Word "Ash"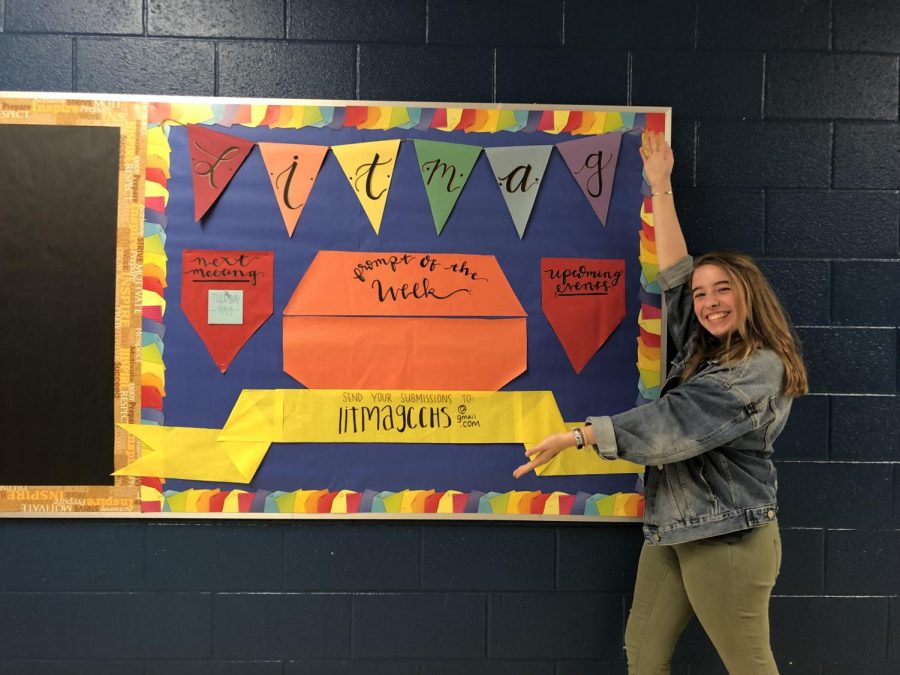 Can a single word inspire a whole story? Chamblee's literary magazine thinks yes: every year, lit mag members as well as other students at Chamblee take part in a short fiction competition, writing short stories between five and ten pages themed around a single word prompt. Past words include "fall" and "glass," and this year, the word is "ash."
Senior and lit mag editor-in-chief Ava Lewis helped come up with the topic for the fiction contest. 
"We usually do a one-word theme, just to leave it open to interpretation, so we just put a bunch of words around. I thought of weird, spooky words, because we came up with it during October," said Lewis. "So I got the idea of ashes to ashes, dust [to dust]. There's also like volcanic ash, ashes of a dead person, Ash Wednesday… so I thought there were a lot of options."
The competition isn't just about having fun or getting published, either. There are prizes to be won if your story really wows the judges. 
"There's a grand prize winner, and then there's winners for each grade level," said Roberts. "The grand prize winner gets a pair of AirPods, and each grade level winner gets a pair of Vans of their choosing. I actually won last year, so I got some Vans. I'm hoping I can win again."
A panel of judges made up of the lit mag members selects the winners.
"The lit mag takes in the submissions and we grade them," said junior and lit mag member Lucy Roberts. "We decide as a group what the winning entries are, then the winners all get published in our final lit mag. We do everything on the honor system, and without knowing who wrote each piece – you don't vote on your own, or anyone's that you recognize."
On top of the annual Short Fiction Competition, the lit mag also does lots of other unique things, and organizes other events around the school.
"Meetings are mostly every other Thursday in Mr. Avett's room from 3:30 until 4:30," said Roberts. "During meetings we talk about what our upcoming events are and what we want to organize, mostly we've been planning out the short fiction competition. On top of that, we've also been working on the board outside, and planning out prompts. We're going to put new prompts on the board and try to keep up with that, that's one of our goals this year."
Overall, Roberts and Lewis are excited about entering the fiction competition and writing her short piece, and thinks others should too.
"It's really worth it to just put yourself out there," said Lewis. "The lit mag is always looking for submissions, so we're really open to whatever way people interpret this topic or any other submissions they have."
"Even if you think you won't win the fiction competition, just enter anyways, because you never know," said Roberts. "I didn't think I'd win last year, but I did. So you never know."
About the Contributors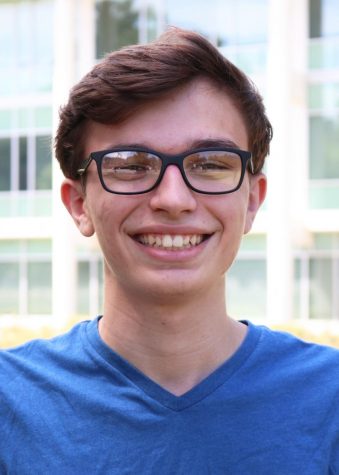 Carson Ankeny, Staff Writer
Carson is a junior and staff writer. Outside of school you can find him elaborately matching his shirts with his pants, caring too much about politics, or drinking lemonade.