Student Reactions to Chemistry Teacher's Unexplained Absence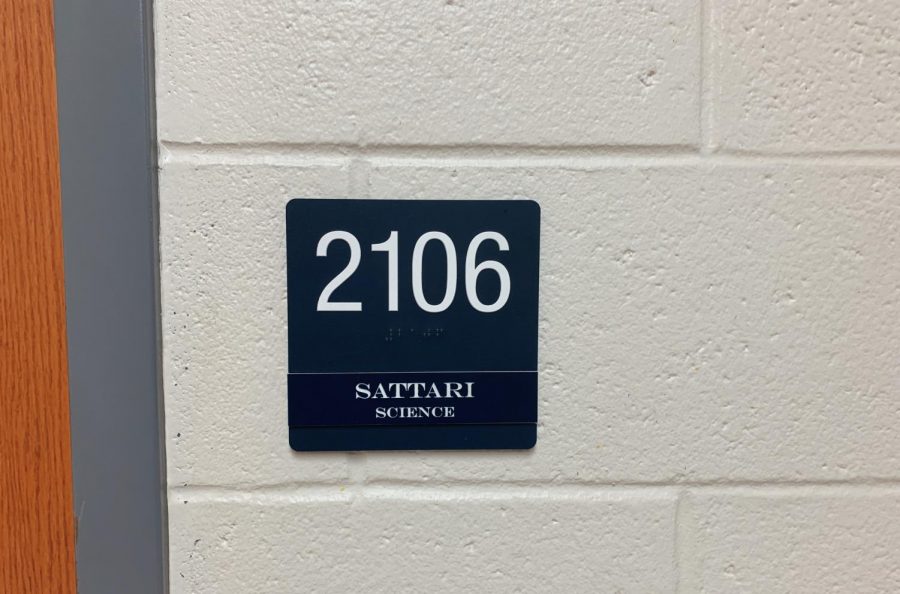 Since the beginning of second semester, sophomore chemistry teacher Dr. Daryush Sattari has been absent from his class, with no explanation having been shared. Teachers and students alike have been given very few details about his whereabouts.
"We have been told absolutely nothing except that he's gonna come back, and that he's not fired," said Sattari student Will Johnson.
Currently, the class is being run by Dr. Sattari's aide, paraprofessional John Sadler—the only one in the room with information about Sattarri's disappearance. 
"We've been told that Mr. Sadler knows what happened, but he's not allowed to tell us," said Dylan DeSimone, another one of Sattari's students.
Attempts to talk with Sadler were ultimately unsuccessful, and with a complete lack of information, the students are forced to speculate about what has happened. 
Some suspect he is on paid leave, while others think it may have more to do with his health.
"We don't really have an idea [of what happened to him]," said fellow student Tyler Sun. "Some people think he might have gotten sick or something, but they haven't really said."
Students are worried and upset about their lack of chemistry instruction this semester, as there is no trained teacher in the classroom with them.
"[Sadler is] training to be a school counselor, and he's trying to teach us chemistry," said Johnson. "The mix isn't very good." 
Without little information to go off of, students can only guess as to how the class will be taught in the upcoming months.
 "It's literally gonna be Sadler [teaching] all year long. I don't think they're gonna get a new teacher because Sadler's trying to learn the information," said student Emmie DeRosiers. "He didn't [need] to learn anything last semester, but this semester he's trying to learn the content and teach us."
Others are more optimistic and feel the administration will step up and make sure his students do not fall behind in their standards.
"[The administrators] aren't just going to let a paraprofessional run the class for a month or something," said Sun. "So I think they're going to do something about it and maybe send us to different classes."
Eventually, on January 21, the administrations sent out a long-awaited letter, with the official word being that Science Department Chair Shaheen Begum will be in charge of overseeing and providing resources to whoever the substitute may be.
"During Dr. Sattari's absence, Ms. Begum will provide our substitute teacher(s) with all the lesson plans and academic activities," the letter states.
Sadler will also continue to remain with Sattari's students.
"Mr. Sadler will continue to support the class as well as the substitute during Dr. Sattari's absence," the letter states. "Ms. Begum will work with Mr. Sadler to ensure that all grades for the classes are updated." 
So far, though, there has been no other substitute in the room besides Sadler, and the students are completing what they feel is "busywork."
The Blue & Gold has attempted to ask the administration further questions about Sattari's absence, and so far has achieved no response. This is an ongoing story, and will be updated once more is known.
About the Contributors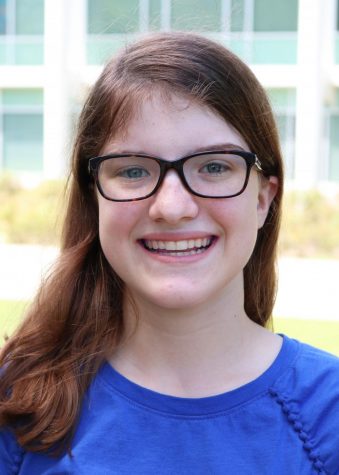 Catherine Cossaboom, Staff writer
Catherine Cossaboom is a junior staff writer. When she's not writing articles, she enjoys leading the CCHS math team, running cross-country, and playing the flute and piano. This is her second year on the staff.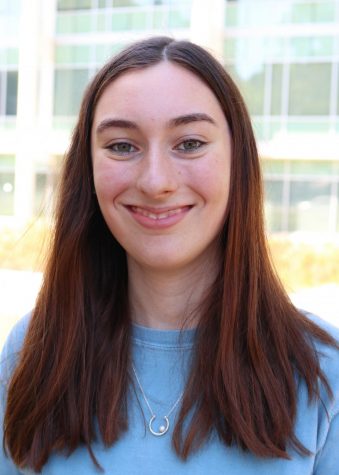 Sophie Maxwell, Staff writer
Sophie Maxwell is a junior staff writer. Outside of school, you can find her binging a sitcom on Netflix, drinking way too much coffee, or volunteering with Beta Club. This is her second year on the staff.