Chromebook Check-In Causes Conundrum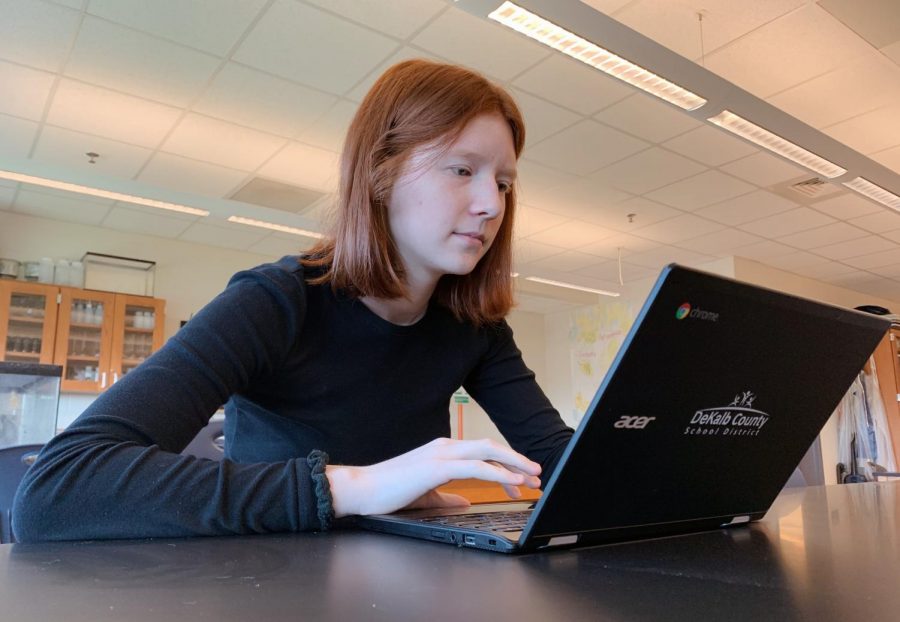 During the first week of February, a select group of students were called down to the media center. The reason: they had not been active enough on their school-issued Chromebooks. To prove that they still were in possession of the devices, the students were instructed to bring them to school to show to the Chamblee IT department, but they were not given any information as to why this impromptu 'Chromebook check-in' was occurring. 
"It's just to make sure that everything is working fine and that someone actually has the device. […] It is considered lost or stolen because it hasn't been activated for over 5 [or] 6 months, [or] a year on the device, so that is a [problem] for us because [it's] like, 'Is this missing?'" said Chamblee IT officer Rosaline Ndumele. "It helps us with our inventory because it says a lot about our [technology] being up to date." 
With a rumor circulating that police reports would be filed against those that did not bring in their Chromebooks, Ndumele wanted to make it clear that this is not the case. However, no student will be able to sign in to their Chromebook until they show proof of possession.
"They have their personal devices which we understand," said Ndumele. "It's not like there's a consequence, it's just if they decide to use it, they won't be able to use it because it is locked." 
Senior Jaely Chavez was one of the students that had not been active enough on her Chromebook. She was told that in the future, she would need to use it more.
"They said that I have to bring it to school at least once or twice during the week so that they can see that I am using it, that's there's activity on the Chromebook so that it's not perceived as lost or stolen," said Chavez.  "I have to make sure that I'm on campus so that they know that [I'm] using the school wifi."
She finds this to be quite a nuisance, as there are legitimate reasons she uses her MacBook instead.
 "I'm in [the] Yearbook [elective], and so like [for] designing, and I feel like it's a lot easier to design on a MacBook," said Chavez. "I don't know [if I'm going to bring my Chromebook] because I would have to carry two laptops, but I could just switch in between them."
Others decided that it would be much simpler to just return the Chromebook now.
"I asked [Ndumemele], 'Well, can I just return it now?' and she said, 'Yes,' so I gave it back," said senior Emily Young. "I don't want it."
This endeavor has renewed the question of whether or not the Chromebooks are actually beneficial investment for DeKalb County. Although it is apparent that to some, they are, others report that they much prefer their own personal computer.
Junior Abigail Starr, a personal computer user, has been frustrated with DeKalb County blocking websites on the devices.
 "I just thought it was annoying that everything was blocked. Like if I was trying to make a PowerPoint or like a presentation, every single image was blocked," said Starr.
She also felt it was a waste of time to use one computer at school and another at home.
"When I would get home, I would use my computer that I have at home, and it was just really annoying to have all the tabs open on my Chromebook and then have to re-open them on my computer," said Starr.
Many people still continue to use Chromebooks, however, because of how small and portable they are.
"I like Chromebooks, I just don't like that everything is blocked on them," said Senior Keren Sahar. "Pros are that it's light and that it fits in my backpack. My laptop at home is just bigger and heavier."
Junior Alexandra Jepson also has a computer at home, but unlike most, uses a Chromebook because of the fact that websites are blocked.
"I use my Chromebook instead of my MacBook because if I brought my MacBook, I'd just play Minecraft all day in class instead of actually paying attention," said Jepson. "On my MacBook, I have a lot of personal stuff like my text messages coming up at me. It makes it a lot more tempting to go check things that I shouldn't be checking in class."
And while more and more are choosing to use their personal device, that doesn't change the fact that Chromebooks are not yet obsolete: they still manage to get the job done for those that use them. 
"For what it's for—like schoolwork—it's alright," said Jepson.
About the Contributor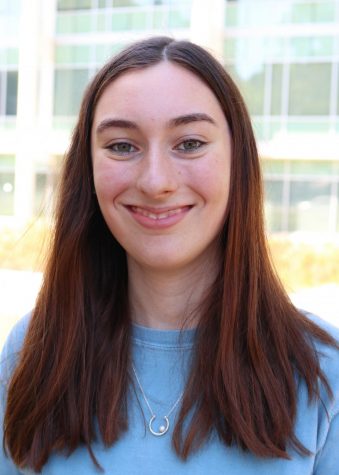 Sophie Maxwell, Staff writer
Sophie Maxwell is a junior staff writer. Outside of school, you can find her binging a sitcom on Netflix, drinking way too much coffee, or volunteering with Beta Club. This is her second year on the staff.