DeKalb County Schools Closed Until Further Notice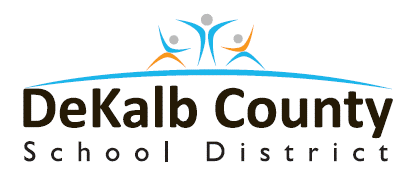 On Thursday, March 12, DeKalb County School District announced that they would be closing schools until further notice in response to the ongoing COVID-19 outbreak.
"We have been committed to keeping our community updated about the rapidly developing situation with COVID-19," said DCSD. "Ramona Tyson, Interim Superintendent of DeKalb County School District (DCSD), in collaboration with other metro area school districts, will close the school district on Monday, March 16, 2020, until further notice."
This announcement comes hours after Governor Brian Kemp's 3 p.m. press conference where he recommended that Georgia schools close for two weeks.
"Given the rise of the coronavirus, I am going to issue a call to action. If local communities feel it is prudent, you should consider closing daycares and schools as early as tomorrow through the next two weeks," said Kemp.
Fulton County Schools, Cobb County Schools and Atlanta Public Schools are among other nearby school districts that have also closed.
Students at Chamblee have had varying opinions about the closure of DeKalb Schools.
"My opinion is that I didn't want it to happen since virtual learning is a pain and I'm an extrovert, but it's good to reduce the spread of the virus before it gets bad," said sophomore Dylan DeSimone. "I was told by multiple teachers where to go online for assignments in case [our school closed]."
This sentiment was also echoed by junior Jai Ponkshe, who expressed concern about preparation for AP exams.
"It's a good precautionary measure but it's too close to exams. [There's] too much to do to miss […] two weeks," said Ponkshe. "I just feel like assignments acting to fill a classroom void serve an empty purpose. We don't really learn anything from it I feel."
However, the majority of students interviewed believe that closing schools was the right decision to make. Some teachers were already preparing for this and creating online assignments.
"I think that the closure of the physical school buildings was a tough but necessary decision. I feel that a lot of students wouldn't feel safe in a building. I believe that it was a smart decision to make, and I feel that most students and staff would agree," said sophomore Jeremy Carlson. "I have had several teachers show us their preparations and plans for the closure they felt was imminent."
Many complaints about the school closure are related to VERGE, the platform used by DeKalb Schools for virtual assignments.
"I think that there are other systems that are more user friendly for the students and staff. VERGE is a good system because of how it can be managed by the county, but it is difficult for the students to use," said Carlson.
Some students would prefer other platforms, such as Google Classroom.
"VERGE is bad and sometimes hard to submit and edit things, so I like Google Classroom and other online school sites better," said DeSimone.
Students have also expressed concern over having to make up material, especially if DeKalb's attempts at virtual learning prove to be futile.
"I am going to be bored out of my mind. I needed some time off but not like this. […] I know we're gonna make up all the time we lose here somewhere else, and I'm worried we might lose days from stuff like spring break," said sophomore Eli Scruggs. "I feel like the time we have off now is still going to be stressful given the nature of the schools closing and online assignments, and I'm not really looking forward to it."
Another issue that has arisen related to coronavirus school closures in the U.S. is that millions of students receive free or reduced lunch, and are unable to easily get that if schools are closed. DCSD has stated that they are exploring options for providing these meals.
UPDATE: As of this article's publication, DeKalb announced on March 13 that they will be providing lunches and snacks at specific meal sites for students on free or reduced lunch starting March 16. More information on the topic can be found on the DCSD website.
According to the DCSD website, all employees will continue to be paid while working from home and students will complete virtual assignments on the online learning platform VERGE.
This is a developing story and will be updated as we learn more about the situation. To read more stories regarding the COVID-19 outbreak, check out The Blue & Gold's coverage here. More information and updated news can be found at the DCSD website here: https://www.dekalbschoolsga.org/news/cdc-guidance-on-coronavirus/
About the Writers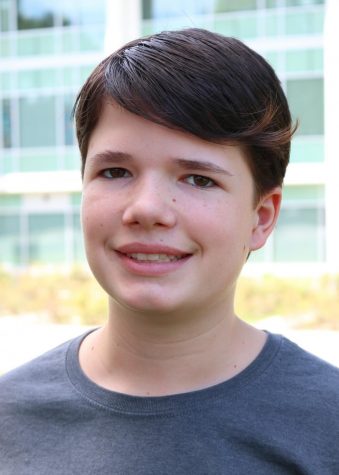 Keegan Brooks, Staff Writer
Keegan Brooks is a junior and staff writer for the Blue & Gold. In his free time, you can find him reading, attending debate tournaments, surfing the Internet, or learning about numismatics. In five years, he hopes to be exploring entrepreneurial pursuits and hopefully finish the shows that he started watching, but never finished. This is his second year on the staff.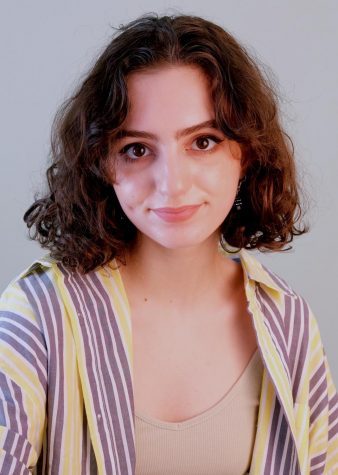 Iris Tsouris, Editor-in-chief
Iris Tsouris is a senior and editor-in-chief of the Blue & Gold. Outside of the paper, you can find her giving out haircuts, designing T-shirts, and sampling fruit at the Buford Highway Farmers Market. In five years, she hopes to be caring for a herd of cattle while making art in an obscure Swiss village. This is her third year on the staff.