SAT Cancellations Create Confusion for Juniors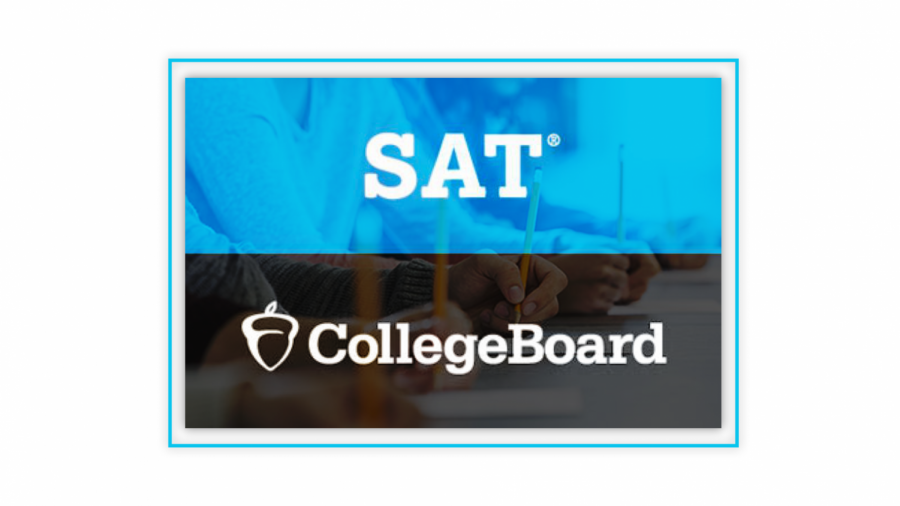 The following story is part of a series of articles about the ongoing COVID-19 outbreak. Other articles in the series can be found here.
UPDATE: As of this article's publication, the June SAT has also been cancelled.
For many students, junior year is the stepping stone into the college application process, and they use this time to knock college visits and SAT/ACT testing out of the way before they hit senior year. Unfortunately for many, the COVID-19 outbreak has taken that chance away.  Less than three days before the March SAT, individual metro Atlanta SAT testing centers started rolling out cancellations as a response to the virus's spread, and during the week of March 15, the College Board cancelled the May SAT nationwide. The April administration of the ACT has also been rescheduled to June 13.
"In response to the rapidly evolving situation around the coronavirus (COVID-19), College Board is canceling the May 2, 2020 SAT and SAT Subject Test administration," said College Board in a statement last Monday. "Makeup exams for the March 14 administration (scheduled for March 28) are also canceled. Registered students will receive refunds."
This has led to major inconveniences for rising juniors who need an SAT (or ACT) score in order to apply to college and have not yet taken the test, such as Morgan Warfield who was signed up to take the March 14 SAT.
"I understand why the tests were cancelled, but I'm definitely upset about it," said Warfield. "I wasn't planning on taking any tests over the summer, and now I have to spend even more time studying and reviewing."
Even if students have taken the test, many relied on the March and May administration dates to improve their scores.
"I am very worried [about the cancellations] since I have extreme test anxiety," said junior Courtney Combs. "I was planning on taking the SAT at least three to four times, so I could get used to the format and the break up of how each section is timed out."
Another junior, Megan Woo, was planning on taking the SAT subject tests in May, as many colleges strongly recommend them as a supplement to applications.
"It's definitely stressful," said Woo. "I wasn't actually going to take the SAT. I was going to take the subject tests, but I also have to take the SAT later which I was planning to take in June. I'm running out of test dates and [the information won't be as] fresh in my brain I guess, so it's just stressful and annoying."
While many students are inconvenienced by the SAT cancellations, they all agree it was the right move to make in light of these serious circumstances.
"It's probably for the best to stop spreading the virus," said junior Brady Cossaboom. "[I feel like they made the right decision] for March because we're at the peak of the corona[virus] outbreak, so we might as well stop people sitting in a room for three and a half hours taking a test."
However, Cossaboom feels that the May date was slightly too far away to know if the right call was made.
"May's a little different," said Cossboom. "I don't know if that's the right decision, but it was made anyway. May's further off, so I think they should have waited a little longer to make a decision."
Junior Jai Ponkshe, on the other hand, says that the May decision was more justified.
"I feel like [the May SAT is] more justified in its intention as we were given a couple months of warning, but it is very unfair for students who will be applying to colleges next semester and may not have had the chance to take it the desired amount of times," said Ponkshe.
Woo is hoping the College Board will make up for this lost time by offering more test dates in the summer.
"I'm hoping they will give more test date options over the summer, but if they don't, I'm definitely going to be worried about not having scores to send," she said.
Additionally, Woo realizes the strange position this puts colleges and the class of 2021 in if more testing dates are cancelled.
"The thing is I feel like it's not really fair to do anything," said Woo. "Because if they say 'don't submit scores,' it's not fair to the people who have already done it and done well on it, but if they say 'submit scores,' it's not fair to the people who haven't done it and now aren't getting the same number of chances or not having the time to do it anymore."
Colleges have already begun to find solutions to this problem, including the University System of Georgia, which has temporarily waived test score requirements. This applies to Dual Enrollment applications as well.
"The Chancellor of the University System of Georgia has approved a temporary adjustment to admission criteria that allows institutions to approve students for admission if they do not have ACT or SAT scores." said interim Dekalb County superintendent Romana Tyson in an email sent out to parents.
Warfield hopes that colleges will push back deadlines to allow students more chances to improve their score or take the exam, especially since she was hoping to mainly apply to college in the fall. 
"I hope they will push back the early decision and early action deadline," said Warfield. "It isn't really fair for the dates to be the same if a large amount of applicants couldn't even take the test when they planned to."
Some colleges, such as Massachusetts Institute of Technology (MIT), are starting to drop SAT subject test requirements, but Woo feels that doing things on a school by school basis might not be the best idea.
"I feel like that's not a good solution because you're dependent on each school making a decision," said Woo, referring to SAT subject test requirement changes. "You really have no control over that. For me, I still need to take [the actual SAT]."
At least for now, students still have the opportunity to take the June 6 and August (specific date TBD) SATs, before fall application deadlines, giving students two more opportunities to take the test.
About the Contributors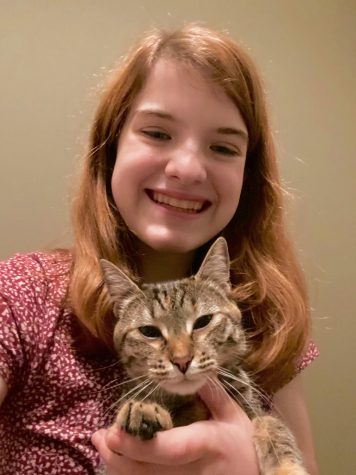 Catherine Cossaboom, Editor
Catherine Cossaboom is a senior and editor of the Blue & Gold. In her free time, you can find her solving way too many math problems, going on wandering walks to make friends with the deer in her neighborhood, and training her kittens to compete at the next Kentucky Derby. In five years, she hopes to be traveling across the country, running math circles, writing columns, and turning math into a performance art to empower girls to take on the world's problems. This is her third year on the staff.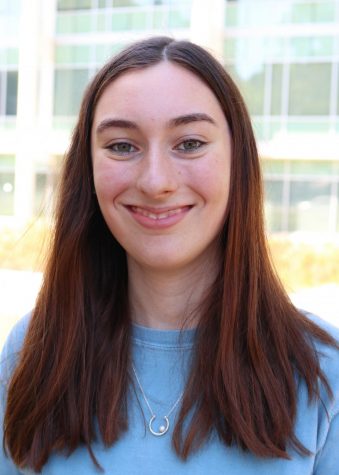 Sophie Maxwell, Staff writer
Sophie Maxwell is a junior staff writer. Outside of school, you can find her binging a sitcom on Netflix, drinking way too much coffee, or volunteering with Beta Club. This is her second year on the staff.