MLB Dodged a Bullet With LA's World Series Title
When Major League Baseball canceled the season halfway through spring training in March, I was convinced that that was it for baseball this year. In June, when the MLB owners and the MLB players association faced off in a heated labor dispute concerning the length of a supposed season and players' salaries, I was convinced that the negotiations would drag on, maybe end in a strike by the players' association, and result in a year without baseball. 
Now, here we are, barely three months since the first game of the shortened season, and the Los Angeles Dodgers have been crowned World Series champions. And there is just so much to unpack.
Context is needed to understand why Major League Baseball got lucky with this result. The format that was eventually agreed upon by the MLB and MLBPA consisted of a 60 game season in which each team would only play against teams in their region. A team in the National League East would only play against teams in the NL East and American League East, and so on.
There were a few problems with this format. First, with each team only playing a third of the teams in their league, it ends up being impossible to truly judge how good a team is until the playoffs, when interregional play would finally begin. We saw this on full display when all seven central teams that made the playoffs were eliminated in the first round. The region that had looked competitive all season long turned into a joke when compared to the teams they were facing for the first time since the year prior.
The second glaring issue here is the 60 game season itself. I realize that there wasn't really an option to play more games, but 60 games is just not enough to decide anything. In this format, teams only play 10 games against each of their divisional rivals. An ace starting pitcher only affects the outcome of 12 games. Any player can get hot for a two month stretch, like Luke Voit, who had never before been outstanding, but hit 22 home runs in the course of the season. And any proven star can cool off for that time, like former MVP Christian Yelich, whose .786 OPS —on-base percentage plus slugging percentage, a stat that effectively measures a player's value at the plate—over the course of the season was decidedly average.
But the biggest problem with this season was the playoff format. Major League Baseball expanded the playoffs so that the two best teams from each division would clinch the postseason, not just the best, in addition to two wild card teams from each league, effectively eliminating divisional races. It is fair to say that this was the best year for the MLB to try something like this, with so many factors already changed, but that doesn't stop it from being a bad move for the sport. Teams like the Astros and Yankees, whose pitching collapsed halfway through the year, were bailed out, clinching playoff spots when they would have missed the postseason altogether or been forced into a one-game wildcard in any other year. Instead, their struggles were swept away, and the clubs were given a chance at history.
The reason that this is bad for baseball is that you can't rely on bad teams to be bad in the postseason. That's why the regular season exists, to give teams a chance to prove that they deserve to play in October. Because in a short postseason, anything can happen. It's a crapshoot. A pitcher has one bad day? That could easily be the difference-maker in a postseason series, the longest of which is a best of seven.
The 2001 Seattle Mariners, led by rookie sensation Ichiro Suzuki, put up the best regular-season record in MLB history, winning 116 games while only losing 46. But, the team fell short in the postseason, losing in the semifinal round to the Yankees, who would go on to the World Series in their place.
Last year's Washington Nationals didn't boast the best record in the MLB. In fact, they didn't even have the best record in their division. But, they got hot at the right time, winning the wild card game to start an improbable run that ended with a World Series title.
You just can't expect good teams to be good and bad teams to be bad in the postseason. And that is why Major League Baseball got lucky when the AL-best Tampa Bay Rays and NL best Los Angeles Dodgers ended up facing off in the World Series. It is improbable that this would have happened, especially with 16 teams allowed in the playoffs this year. The World Series could have just as easily been the thoroughly underwhelming Toronto Blue Jays versus the below average, 29-31 Milwaukee Brewers. This would have been bad for baseball. It would have been rewarding mediocrity.
But most importantly, were a team like Milwaukee to win it all, the title's legitimacy would have been called into question by fans across the country. Brewers fans would insist that it was the same as any other year, while fans of the knocked out teams with better regular-season records would dismiss it as a fluke, saying that they only won because of the expanded playoffs. The 2020 Brewers would go into the history books alongside every other World Series winner, but many people would never accept it as legitimate. The MLB and commissioner Rob Manfred would be criticized from every angle.
Instead, the best team in baseball, the 43-17 Los Angeles Dodgers win it all, and Major League Baseball's wild experiment doesn't come back to hurt them.
About the Writer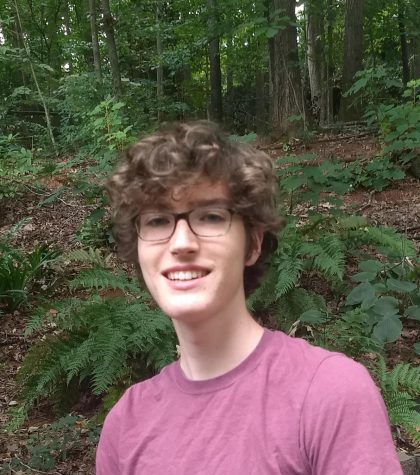 Adam Pohl, Staff Writer
Adam Pohl is a junior and first-year staff writer. Outside of the paper, you can find him watching more baseball than is healthy, playing card games, and forgetting to fold his laundry. In five years, he hopes to be done with math and science classes and studying humanities at a university.