CCHS Bullsharks Plunge into a Challenging, COVID-Concurrent Season
"Just like in previous years, everyone showed up, worked hard, and did their part to help the team succeed, but whenever we weren't racing, there was always the lingering fear that we would get sick or that the team would be shut down," said Mary Adam ('21).
From a broken pool to various COVID-19 restrictions, Chamblee's swim team, the CCHS Bullsharks, experienced many hardships this season. Nevertheless, they finished strong, garnering several awards at this year's Georgia High School Association (GHSA) State Swim and Dive Meet, which was held at Georgia Tech's Mcauley Aquatic Center on February 3.
"We had a very successful year," said coach Lorri Reynolds. "[The] girls [team] won every meet and finished third at State behind Marist and Pius. Boys finished seventh at state, and we had three boy divers finish in the top 10 at state. So yes, we had a great season despite the challenges."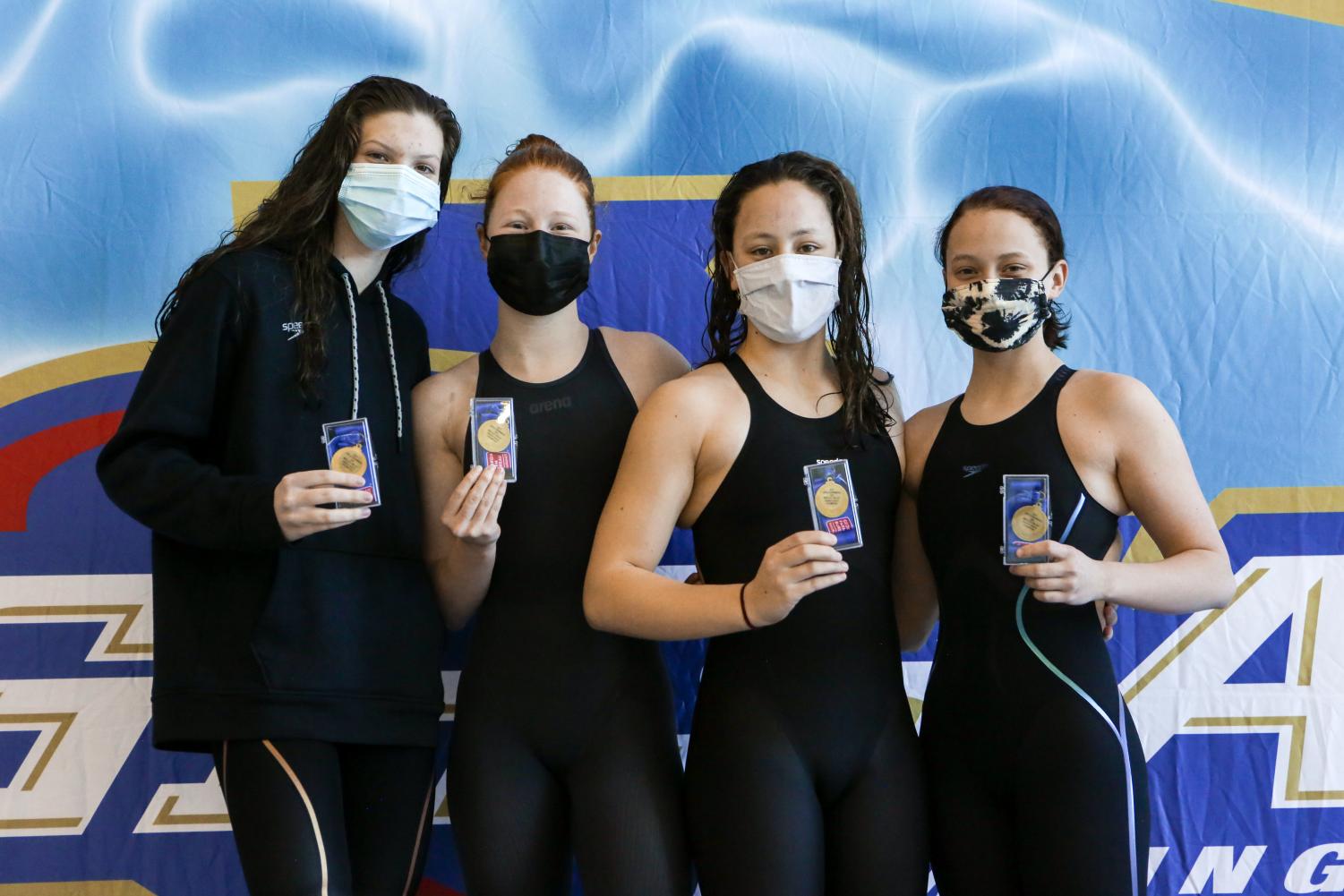 Due to the COVID-19 health regulations put in place for sports teams, the swim team saw many changes from previous seasons, including a late start.
"Normally, we start our season in late October, and it lasts into February, but this year, we kept getting pushed back, and we didn't have our first meet until December," said Adam. "Because we lost that month of competition, we had to cram a ton of meets into a really short time frame. We would regularly have two meets a week, which is usually unheard of."
The team also experienced changes in the structure of swim meets and practices to accommodate social distancing procedures. 
"We would have to arrive and leave in our swimsuits," said Jay Krueger ('22). "Also, we had to leave our masks on until we were at the blocks, and we had to take a plastic bag to put our masks in when we got there. One team would only have lanes one through four and the other team would get lanes five through eight. Most meets were split up into a girls section, a boys section, and a diving section. There were no spectators allowed at the meets, but some of [the meets] had livestreams, so parents could watch from home."
Adam especially struggled with the handling of her mask while competing.
"The biggest change was that you had to wear a mask up to the block, take it off to swim, then put it on right when you finished your race," said Adam. "I learned very quickly to be careful to not get my mask wet because that would lead to a very uncomfortable rest of the meet."
Social distancing during meets and practices also meant having a smaller team.
"In years past, we have carried approximately 150 athletes on our team," said Reynolds. "We welcomed swimmers of all levels. This year, we were mandated by the county to only 60 swimmers. While it was certainly a better number to manage, it felt really different to have to cut kids based on [swim] times."
Additionally, the team limited many of its routine social aspects and activities.
"It was [very] different competing in a sport during the pandemic because it took a lot of socializing out of it," said Krueger. "There were 1/4th of the people there that normally were, and we were not allowed to bunch up in a big group and talk like we normally do."
Maddy Murphy ('23) found this change particularly jarring, missing being able to support her teammates during their competitions.
"COVID has changed this season by making it harder to feel like a whole team since the boys and divers competed at different times," said Murphy. "It made it much harder to cheer for everyone."
Despite the challenges the team faced, Adam placed first in one of her events at the State Meet—a result of her hard work.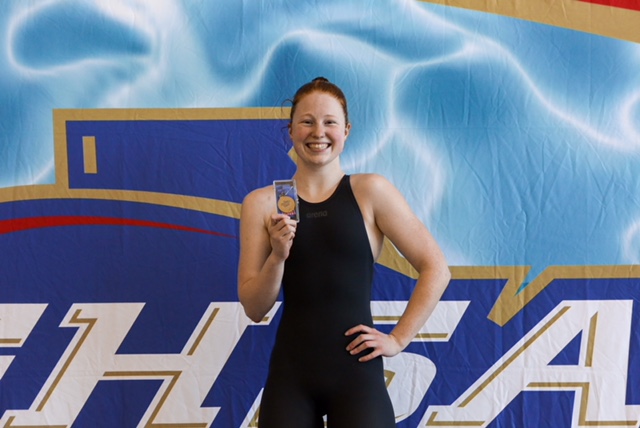 "On the positive side to all of this, I've been able to dedicate more time to training, […] which resulted in me winning the 100 breaststroke at State this year," said Adam. "The announcers from the meet said, 'Senior Mary Adam in the lead, can she bring home a gold as she finishes her high school career?' and I did! So even though I missed out on a lot, if I could go back, I wouldn't change a thing."
Others on the team recall their best memories of the season, which made for enjoyable experiences.
"My favorite parts of the swim season were the swim meets where everyone was swimming together because we [still] got to watch, cheer, and talk to our friends on the team," said Murphy.
For Krueger, his most cherished moment was being able to attend his first State swim meet.
"This was my first time going to State, so I don't know how different it was from previous years, but it was a fun experience, and I made many memories," said Krueger.
In the end, what consistently matters for the Bullsharks is getting the chance to do what they do best, even in such unforeseeable circumstances.
"At its core, swimming is always the same thing, regardless of whatever is going on in the world," said Adam. "Once you hit the water, everything else disappears in your mind, including COVID-19, and all you have to do is go back and forth as fast as you can."
About the Contributor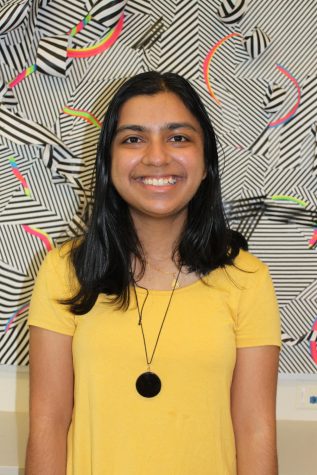 Ashika Srivastava, Editor
Ashika Srivastava is a senior and editor for the Blue & Gold. In five years, she hopes to be recounting the great tale of how she lived through a global pandemic. For her, the movie "Beauty & the Beast" best encapsulates both the beautiful and sometimes scary parts of her Chamblee experience. This is her second year on the staff.