Credit Recovery: Chamblee's New Program for Struggling Students
Since the dramatic shift to virtual learning from in-person school after the COVID-19 pandemic began, many students have experienced difficulty in their classes, leading to high failure rates across the nation, and Chamblee High School has been no exception. In light of this issue, Chamblee's assistant principal Dr. Anastacio Marin created a credit recovery program for students to regain lost credits from failed classes.
"There was a need for credit recovery, as there has been an influx of high failures across the nation," he said. "We wanted to take a stand at Chamblee and work to provide a solution that would work to keep students on track in obtaining their post-secondary goals (college or career readiness) and […] graduation is only attainable through earning credits." 
The classes that are offered in the credit recovery program were chosen based on evidence from previous school years and cover a variety of subjects.
"CCHS is offering a credit recovery program for students who received a grade between 50 and 69 in […] Coordinate Algebra A (ESOL), Analytic Geometry A, Lit Comp 9 A (ESOL), U.S. History A, Economics A, Biology A, Spanish 1, 2, 3, and French 1, 2, 3," said Marin. "The courses were selected based on end-of-course data ranging from 2017-2020 and selected foreign languages based on data. Students will be given an opportunity to receive instructional support from an after-school instructor as students work through assigned modules on the Edgenuity online platform."
The "after-school instructors" are teacher volunteers who help the students working to recover credits.
"We have a select group of teachers who elected to be a part of the credit recovery program and they are going above and beyond and making sure students have the tools to be successful," said Marin.
The administration started working on the program in December, as the first full semester of virtual learning was coming to a close, and the program came into effect in February.
"We have been working on this credit recovery program since before Christmas. We knew with challenges that COVID has presented for students and families that providing a credit recovery opportunity like this could only benefit our students in a positive manner," Marin said. "The credit recovery program officially started on February 16 and it runs Monday through Thursday from 4 to 6 PM."
Marin hopes the credit recovery program will be able to help a significant number of Chamblee students succeed.
"As of right now, we are hopeful that our credit recovery program will assist anywhere from 75 to 150 students with gaining a credit lost during the first semester of school," he said.
Even with all its potential benefits, Marin notices one potential roadblock ahead of the program.
"The major challenge we continue to see is lack of student engagement, and this is true after students have had a long school day already and then add on hours after school to regain a credit," said Marin.
Altogether, though, the credit recovery program has already shown the ability to help students succeed in school where they couldn't before. 
"We have seen some incredible students who have overcome a variety of obstacles and they are making the sacrifices to stay on track and earn their high school diploma," said Marin.
Anyone seeking to find out if they are eligible for the credit recovery program should contact either their teacher or Dr. Marin ([email protected]).
About the Writer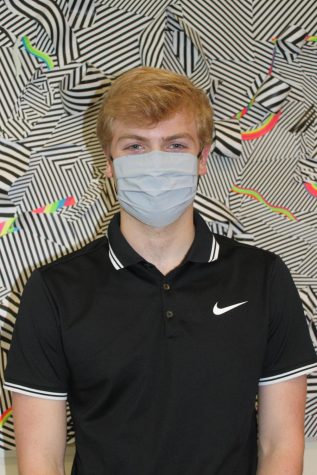 Thomas Rice, Editor
Thomas Rice is a senior, and this is his second year on the staff. In five years he hopes to be celebrating a Hawks NBA Finals victory after graduating college. The movie that would best encapsulate his Chamblee experience is "Tall Girl", except instead of "Girl" it's "Boy" and instead of being about himself it's about Blue & Gold staff writer Adam Pohl.