In Defense of the Cupid Shuffle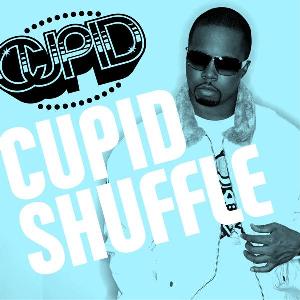 Group dances – you either hate them or you love them. You have your classics: Cha Cha Slide, Swag Surf, Macarena, and Cotton Eye Joe; let's forget all the newfangled dances because, quite honestly, they can't live up to the classics and are henceforth dead to me. But that's not why you're here. You clicked on this article to hear my defense of the masterpiece that is the Cupid Shuffle by Cupid himself.
"What makes you qualified to talk about such an important and divisive topic such as this?" you might be wondering. Let me tell you dear reader, my credentials are more than sufficient. In my lifetime thus far I have attended over 30 Bar and Bat Mitzvah parties and an additional nine dances as well. This brings my total number of dances boogied at to at least 40, which I would say is more than sufficient. Let's say each party is three hours, that's about 120 hours overall or about five days. I've basically spent an entire school week busting a move. Now that I've established just how much of an expert I truly am, I beseech you to take my words as gospel.
In all my time as a professional party goer, I have never seen a song bring a group of people to the dance floor as quickly as the Cupid Shuffle. As the lyrics state, "It don't matter if you're young or you're old." Truer words have never been spoken. Once the Cupid Shuffle comes on all outside conversations cease. It truly is a spectacle to behold. Hesitant adults eye each other knowingly, while children race to the floor. They know they can't stop themselves from indulging in the sweet bliss. The Cupid Shuffle is a magnet and we are all helpless sacks of skin yearning to groove.
If my anecdotal observations have yet to sway you, allow me to take a more analytical approach. Objectively speaking, the Cupid Shuffle is one of the easiest group dances around. The instructions are literally in the lyrics, unlike the Macarena that has a bit of a learning curve. The dance moves are simply a few steps to the right, a few steps to the left, a few kicks, and – probably the most challenging move of the bunch – a shimmy that allows you to turn 90 degrees. And let me be clear, if the shimmy is what's stopping you from taking part in this spectacular dance, I implore you to try it out just once. Anyone can shimmy. If you find the shimmy is still too much for you to bear after giving it a thorough chance though, just try turning 90 degrees (it achieves the same goal). Clearly the Cupid Shuffle is the most accessible and easy to learn group dance of the bunch.
If you happen to be one of the Philistines who refuse to give into rightfully placed peer pressure and would rather sit and watch the spectacle instead, you still have much to gain from the Cupid Shuffle. As far as I'm concerned, the Cupid Shuffle is a bop. The soothing yet energetic tones of Mr. Cupid paired with the simplistic yet groovy beat of the track merge beautifully to create a work of art that can get any foot tapping and please even the toughest of critics. To the untrained ear, the dance directions might sound repetitive or boring, but aficionados recognize the skillfully placed runs, vocables, and backing vocals that make up these seemingly flatter portions of the song. The freestyle verses are where Cupid's true musical talent shines through though.
Cupid somehow managed to make his song educational as well as instructional. One of the lines reads "They say what you doing, tryna do some Zydeco." Zydeco is a form of music that originated in southwest Louisiana by French Creole speakers in the 1940s. This genre of tunes blends rhythm and blues in a truly inspired way similar to southern line dancing of the present. This reference harks back to Cupid's upbringing in Louisiana and maybe caused a few other curious people like myself to learn about a criminally underappreciated genre of music.
If we dive even deeper into Cupid's lyrics we find the lines "They say I'm a rapper but I say no… I just let the music come from my soul so all my people can stay on the floor." Clearly the Cupid Shuffle is about Cupid's journey of self discovery. For most of his music career, Cupid has been labeled as a rapper, but he doesn't view himself as such. So what is he if he's not a rapper? I think Cupid is just a guy who wants people to boogie oogie on the dance floor. According to the lyrics, the music comes naturally to him from his soul. Cupid is just trying to spread his tunes and moves with the rest of the world. His tune is so groovy that Michelle Obama chose it as the song for her "Let's Move" campaign to fight childhood obesity. It's clear that the Cupid Shuffle is a massive success, rightfully beloved by all who encounter its majesty.
I hope these points have proven just how influential and genre defining the Cupid Shuffle is. It is truly the apex of musical creation that us mere mortals should feel honored to even experience just once. I'd like to thank Cupid for creating this song and I hope you take the time it deserves and give it a nice listen through soon.
About the Writer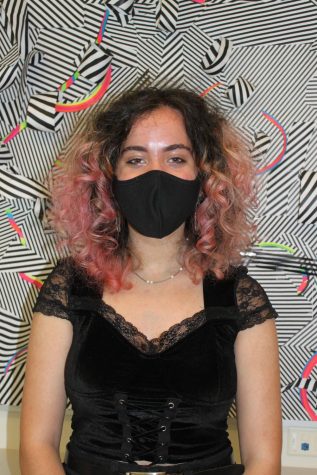 Sydney Leahy, Editor
Sydney Leahy is a senior and editor on the Blue & Gold. The movie that best encapuslates her highschool experience is "Panic Room" by David Fincher. In five years, she hopes to have earned the title of reclusive curmudgeon, living on in fables told by cowering neighborhood children. This is her second year on the staff.