No Space for Juniors
Student parking spaces taken by seniors, dual enrollment
Parking has become an exclusive privilege here at Chamblee due to an increase in the number of both students and faculty.
In an announcement sent out on Friday, August 20, Assistant Principal Ferrun Johnson stated that:
"Currently Chamblee has 171 student parking spaces. Parking spots are allotted based on priority with dual enrollment students being the highest."
The priority ranking for these parking spaces is as follows, according to Johnson: dual enrollment students have been allotted 64 parking spaces, seniors have been allotted 107 spaces, and juniors have been allotted 0 parking spaces. If extra parking spaces become available, he wrote, they will be distributed by lottery to juniors who have completed a parking permit application.
Seniors and dual enrollment students who want a parking space must be present on Monday, August 23 to receive a parking decal. Parking decal distribution will happen between 4:00-6:00 p.m. in the main parking lot of the school. In order to receive their parking decal, students must be present with the car that they will drive to school, their driver's license and insurance information, and means to pay for a $20 per semester ($40 for the year) parking fee.
Obviously, the shortage of parking on campus is impacting some students.
"My parents cannot drive me to school and I do morning swim practice at 5:45 so I have no way to get to school [other than driving myself] so that is very frustrating," said Lauren Hill ('23).
"I think it's really unfortunate because there are a lot of juniors I know that were kind of depending on the fact of being able to drive themselves to school, " said Avery Hamilton ('22). "But I also know that we have more staff than ever and the class sizes are growing. So it's definitely a problem that needs a solution."
About the Writer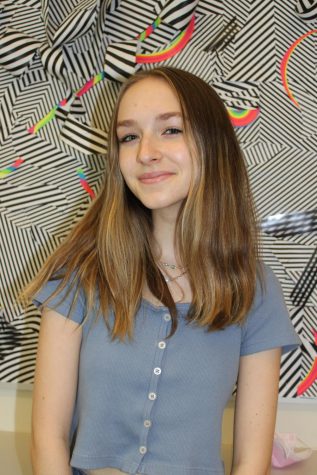 Emmy Williams, Staff Writer
Emmy Williams is a sophomore, and this is her first year on the staff. In five years she sees herself studying journalism at Boston University. A movie that encapsulates her Chamblee experience so far is "Tangled" because she was trapped in her room for a year and now she's finally been let out.