A New Perspective: Chamblee's Foreign Exchange Students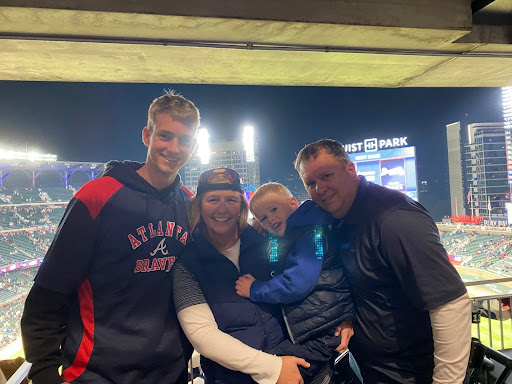 It's late November, and nearly four months of school are behind us. As we head towards the end of the first semester, there may be no one better to reflect on the events of this fall than Chamblee's foreign exchange students, who have experienced school in America for the first time. Arriving in late August, with their first day at Chamblee on September 1, it has been a hectic few months. Now that they have had some time to settle in, however, they were able to take a moment to discuss their experience.
For Moritz Heyder-Rentsch ('23), a junior from Germany, the first thing that stood out about Chamblee was the size.
"In general, I would say everything's bigger," he said. "The streets, the school is bigger. My school in Germany had, like 950 students in a good year and here it's like 1800. It's twice as big."
For Alessia Tassone ('23), an Italian student, it was the relative difficulty of her classes compared to Italy's rigorous upper secondary school system that caught her attention.
"School here is so much easier," she said. "In Italy it is really hard. You have to study every afternoon. But this, it's easier. And people are like, 'Oh my god, it's so bad.' No, it's not that hard."
Beyond the school itself, however, there were many social differences that contributed to the exchange students' culture shock three months ago.
"I'd say the people here are more open, more helpful than in Germany," said Heyder-Rentsch. "But the thing is, I would say if you have a conversation with somebody, it's not as deep as it would be in Germany, if I were to get to know someone."
Tassone's experiences have contrasted differently. She found students to be less conversational in person when compared to her past schooling in Italy.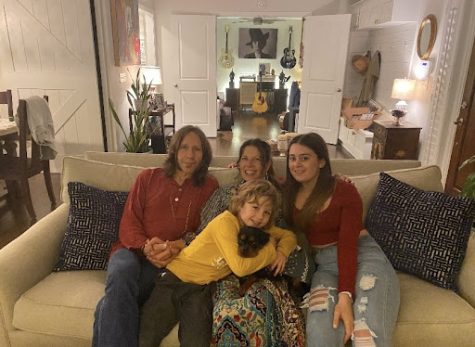 "The students here, […] they are different. Probably in Italy they are more direct," she said. "I'm not saying that here they are not sociable or something like that — just, some people will add me on [social media], but then when you see them in person, it's kind of weird because maybe they don't always talk to you. They barely say hi."
One aspect of Chamblee's culture that stood out to both students was the many clubs and school teams that students can participate in. Heyder-Rentsch explained that, while sports are still very popular in Germany, schools do not have their own teams.
"The clubs in school are so big here, like in football," he said. "Whether it's basketball or soccer, in Germany, it's not from school. It's separate clubs in the cities."
Tassone appreciated this same distinction.
"School teams, we don't have them [in Italy]," said Tassone. "Here it is really cool. I went to football games and I like all the people screaming, and being funny and happy. We don't have any team like this. We have soccer in Italy but we don't have any school teams, it doesn't exist."
To further immerse himself in American culture, Heyder-Rentsch joined Chamblee's football team as a kicker upon his arrival at the school.
"I was looking forward to [American football] when I was in Germany. I always wanted to play something different than soccer because I've played soccer for seven years," he said. "And I can say it was fun, and the team accepted me from the beginning. Everybody was helpful."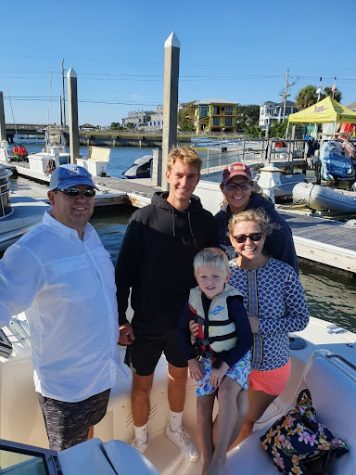 Tassone intends to join a school team, but she is still figuring out which one.
"I wanted to join a school team, but swimming is early in the morning, and I'm just not a morning person," she said. "Probably I will run track. For now, right after school I just like to practice at the gym."
In addition to going to the gym after school, Tassone has been babysitting, something that she could not do in Italy.
"I like that here, you can have a job," she said. "I'm babysitting right now. But you never see any teenagers in Italy working. And here's it's like, every teenager has a job. That's so cool. I wish I had a job in Italy, but you cannot."
Tassone and Heyder-Rentsch have also immersed themselves in American culture by getting into the holidays.
"[Halloween] here is totally different from Italy because here, every house is amazing because there is so much decoration, I like it so much," said Tassone. "And what I did with my friends, that I've never done before, is going to a corn maze, and carving pumpkins."
While Halloween exists in Germany, it's different from the month of Halloween that we experience here.
"I would say it's different in Germany — It's not that big of a deal," said Heyder-Rentsch. "I've noticed that here, people have started celebrating Friday until Sunday. That's pretty cool. And one major difference is that in Germany, people only dress as scary things. Here, at least what I saw, you can go as anything. I celebrated with my host family and some friends, it was pretty cool."
Heyder-Rentsch and Tassone are looking forward to Thanksgiving.
"My family is gonna have some guests," said Heyder-Rentsch. "And I'm actually gonna see a friend of mine from Germany who is also doing an exchange. So we're gonna meet up with his host family."
Tassone learned about Thanksgiving in Italy and is excited to experience it.
"My host family will host Thanksgiving dinner," she said. "Also, I will probably do something with my friends. It's so exciting because I've never had Thanksgiving. It doesn't exist in Italy, but we studied it [in school]."
Both Heyder-Rentsch and Tassone will be here all school year, and they are thrilled about their opportunity.
"School is, well, really different," said Tassone. "But I love it here."