Reflections Contest Winners Reflect on their Achievements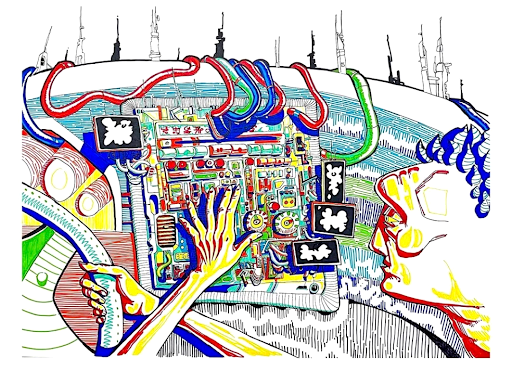 Every year, the PTSA holds a reflection contest where high schoolers get to show their artistic and creative abilities. This year, the theme was "I Will Change the World By." Many Chamblee students placed in this contest, and the first place winners in each category came up with creative ideas. In the visual arts category, Carmen Anastasi ('25) made a creation that brought home first place.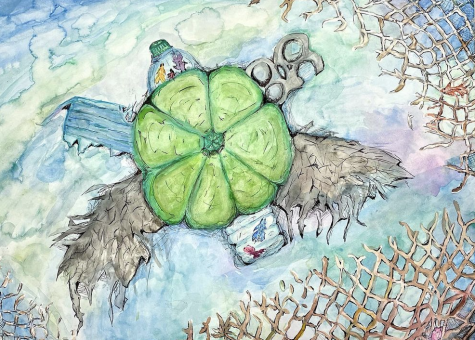 "I created a turtle made out of trash to symbolize how we trash our oceans and how we're polluting our environment," said Anastasi.
She first got the idea during art class and worked hard to enter it into the competition.
"For art, we had to draw a draft, so I decided to do whatever I thought of. Then, she really liked my idea and made me do a bigger drawing of it. So then it was good enough to enter in the contest," said Anastasi. 
Moving up a grade level, sophomore Aaryan Thakkar won first place in the literature category. 
"I wrote a poem about how I would change the world and it represented the scale of the things happening in the world," said Thakkar ('24).
This wasn't his first win in the Reflections contest. Last year he won first place in the film category.
"I found out about [the contest] in 4th grade through the school telling me about it and have been doing it almost every year since," said Thakkar.
Tracing the way back to visual arts, another first place winner was Chamblee junior Navya Narula. She also created a unique piece of artwork.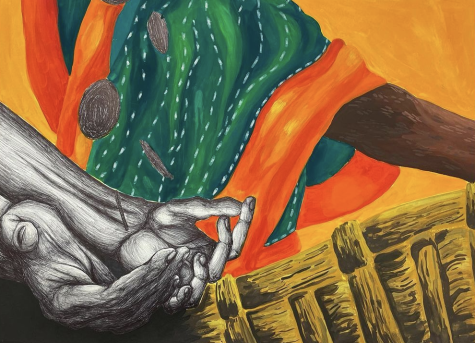 "It was actually a piece I had made a year and a half ago. It was a pen piece about the farmers' protest in India," said Narula ('23).
During her art class, she was inspired to enter her piece with the support of the people in her class. 
"My art teacher Mrs. Landers told me about [the reflections contest]," said Narula. 
Overall, the reflections contest was an exciting way for Chamblee art students from many disciplines to show off their talents. The winners earned each of their titles and took home a few real prizes as well.  
"Along with winning first place, I got a gift card, a pen, and a bookmark," said Anastasi.