The Conflict of a Multi-Sport Athlete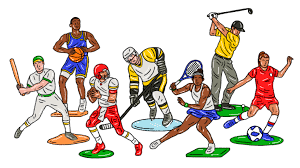 Athletics are a big part of high school for many students, so much so that some participate in multiple sports over the course of a single school year.
One DeKalb County Schools policy, however, has been causing an issue for multi-sport athletes at Chamblee.
"Obviously, we want as many kids to play as many sports as they want to play, but our policy with all the coaches is that you finish one before you start another," said Lorri Reynolds, the athletic director at Chamblee.
This has caused a disturbance as some of the sports seasons have started to overlap, causing some athletes to miss tryouts, practices, and even games.
"I had to wait for cross country [season] to end to go to basketball, and now I have to wait for basketball to end to go to soccer, even though I'm missing the games," said Paige Parker ('22).
This has also caused issues as the athletes are trying to figure out ways to do multiple activities.
"It's pretty inconvenient because it's hard to participate in both activities," said Olivia Shearer ('22). "They both hold after-school rehearsals or practices. I try to make arrangements with both my coach and my director to go to both practices equally."
A very important aspect in making a smooth transition between sports seasons is communication.
"I communicate with my coaches and make sure they know that I have a prior commitment," said Sophia Wang ('24).
The main conflict with the overlapping seasons has been athletes prioritizing a sport. The issue is that, with the policies, students can't really afford to prioritize a sport if they are playing other sports, because no matter what, they have to finish one season before starting another.
"If we're in the actual football season, it takes priority. But if we're in the actual lacrosse season, it takes priority over the offseason football stuff," said Dempsey Allers ('24).
Some athletes think that they should be able to focus on one sport more, or at least that coaches should be more lenient when it comes to priorities.
"I think that coaches should allow you to prioritize sports and let you leave early or be more lenient with being able to go to different practices for different sports, different days of the week," said Parker.
Reynolds, though, argues that the initial commitment a student makes has to be fulfilled and that coaches understand the predicament.
"If their focus is in one sport, […] you just have to understand that once we start in the fall that things overlap. […] Every coach will allow an athlete to try out later. I mean, nobody's gonna penalize someone for not being there if they're playing another sport." said Reynolds.