Chamblee's Creepy, Crawly Creatures Have Gotten Cozy
Chamblee High has quite the large student body, almost 2,000 students and numerous creepy, crawly inhabitants. These bugs may be constantly on their way out, due to Chamblee's persistent custodial staff, but that doesn't stop them from making the most of their high school years.
"I prefer to stay in the bathrooms, because no matter how hard the custodians work, there's never enough soap to clean it all. Those devious licks? My favorite trend so far!" said Chamblee cockroach, Joe Mamma. "The dirt is really good and sometimes you get a fun snack like chocolate milk on the walls."
The bathrooms seem to be the collective hangout spot for these bugs, but not always for the reason you may think.
"There's usually some kids there gossiping and I like staying up to date on the tea," said Sadie Strong, an ant in the fine arts building.
Outside of the bathrooms, the cafeteria is a common hangout spot for flies, who have laid claim to it as their territory.
"No other bugs better be anywhere near that first floor!" said Larry Smells, the current cafeteria capo. "That food is always flying, and when a fight breaks out? You know we're eating good."
Smells has been a Chamblee resident for the past four years, and is quite thankful for the return to in-person teaching.
"It was just so lonely," said Smells when interviewed on how the COVID-19 pandemic affected him. "Every time they would say, 'students are coming back,' and then every time they stayed virtual. Last spring wasn't great either, cause with such a small student body the custodians were able to keep the school in great shape. I'm thankful we're back to normal post-pandemic."
The normal day-to-day routine of a Chamblee creature is usually hunting for a meal.
"It's a lot of work to get up to the fourth floor, let me tell you. That's a lot of stairs, or if you're like me, a lot of worrying about getting stepped on in an elevator, but it's totally worth it. That teacher's lounge is always a party," said Marcus Butts, a silverfish who began living in the walls this past fall.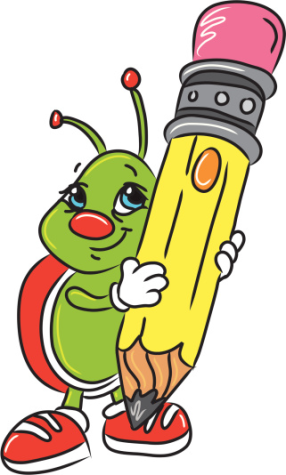 Some insects however, are hoping to get more out of their time here.
"I personally really enjoy Ms. Clark's teaching style," said Stink Smith ('23), a stink bug currently living in the roof of the third floor at Chamblee. This is his first time in a calculus class and he's enjoying the liveliness of the classes.
Smith is not formally enrolled at Chamblee, to his disappointment, but luckily shares a name with another student and has been using their S-number email for the last few years to stay up to date.
"I really think the Chamblee science teachers are the best," said Harry King, a spider who's favorite subject is AP Environmental Science. "I wish they would stop doing that bug collection project at the end of the year though! That's the scariest time of year for every Chamblee bug."
Indeed, the Chamblee biology classes cause quite the stir each May, when students are graded on pinning dead bugs to a piece of cardboard.
"We call that The Awakening," said a ladybug who requested to stay anonymous. "The students don't realize how many of us there are until that fateful project. Then, you see your brethren being caught in hordes. They take nets and go around the school grounds."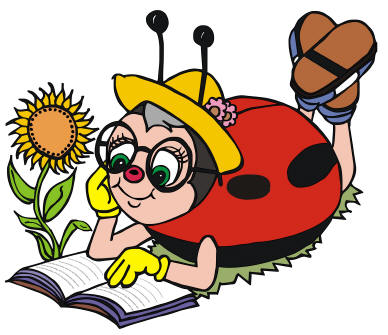 Luckily, some students are granted permission to collect leaves instead.
"Those make a great snack," said science class pet, Robert the Caterpillar.
Overall, Chamblee's insect residents have given the school three out of five stars, losing points for summer breaks, custodial efforts, and the environmental club who picks up trash and recycling in the halls.