The Infamous Parking Predicament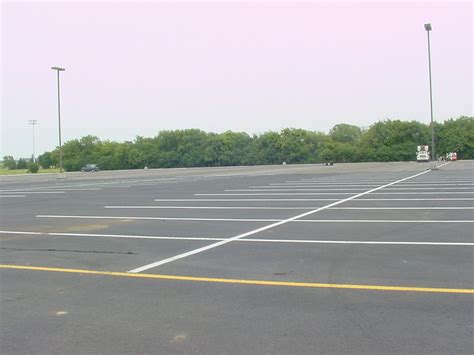 Just a few years ago, Chamblee completed a large renovation that added more classroom space, but one huge mistake was made during the reonvation that has negatively impacted the school population.
There are just simply too many parking spaces at Chamblee High. The massive number of parking spaces has led to student safety issues, increased staff problems, and prevents potential alternatives for that space that could benefit students.
One major issue and complaint from Chamblee parents is that their children are not getting enough exercise. By parking so close to the school, kids miss out on an opportunity to get some early morning walking.
"The total number of steps my Fitbit registers from my car to the school is 17," said Linda McGruffin ('25). "That means I have to spend longer at Crunch Fitness and double up on my gluten-free, dairy-free, soy-free, Keto smoothies."
While the walk to school may be shorter, it is more dangerous than ever. Sophomore De'jacques J'adore was recently stricken by a tumbleweed blowing across the empty concrete.
"I was just trying to get into the building when from the corner of my eye I saw something flying toward me. […] Next thing I know, a bunch of people are trying to get the tumbleweed off of me," said J'Adore.
A club was formed for parking lot cleaning to deal with those pesky tumbleweeds. Wilson missed school for a week due to the typical tumbleweed injuries. Sadly, Wilson is not the only person who has been hurt in the parking lot.
"While I was putting my stuff in my car, someone from the Ace Hardware across the street was trying to put a Big Green Egg in their car and they hit me with it. These spaces are supposed to be for school use, not for people from nearby businesses," said Woody Scharpe ('23).
Students being hit with tumbleweeds and Big Green Eggs aren't the only victims of too many parking spaces. Bus drivers also are suffering.
"It was bad enough when virtual learning stopped the buses from rolling," said Route 745 driver Jonathon "Hot Wheels "Johnson. "Now that every kid can park at school, no one wants to ride the bus. It gets pretty lonely with all those empty seats. I really miss sleep-deprived kids mumbling 'Hey' as they get on the bus."
Another group of people who miss students are the people in the nearby neighborhoods.
"Kids used to park in front of our house," said Karen Goodheart. "Nothing makes us happier than cars parked along our street. We felt safer too, as burglars would think we were having lots of people at our house and would keep away."
Some see great potential for the excess parking areas.
"We could take the parking areas and add more learning trailers. Studies show kids really love being in trailers," said Sociology teacher Barry D'Hatchet.
Others see opportunities for personal growth.
"I manage the carpool lines. The last couple years, I've just been standing in the road, hoping for someone to drop off their kid. I really miss the days where I'd be dodging cars and breathing in exhaust fumes," said security officer Patty Melton.
Parents have also expressed how they miss the fun of carpooling.
"The best part of my day was driving my kids to school. I could ask about school assignments, barely miss hitting cars on Spring Street, and sing along to my Aerosmith playlist. I worry my kids are missing out on this valuable parent-child bonding time," said Chamblee parent Clifford Everdeen.
Luckily, these experiences are being recognized by the DeKalb County School Board.
"Too much student parking is easily the most important issue we are facing," said Board Member Wendy McDonald.
While the Board is known for always finding the perfect solution to problems quickly, until they do, students and faculty should stay positive, be considerate, and keep on the lookout for rogue tumbleweeds.