My Top 3 Marina Songs and Why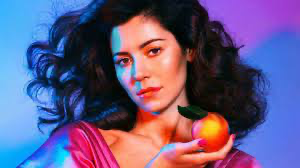 From her debut album, "The Family Jewels," to her latest release, "Happy Loner," Marina has continued to release legendary albums full of the best songs. Though she hasn't won a Grammy (yet), she has won "Best Music" from the Glamour Awards, "Best UK & Ireland Act" from MTV, and "Best Newcomer" from the Virgin Media Music Awards, in addition to being nominated for 15+ awards ranging from BBC Sound to People's Choice.
Starting with my utmost favorite song, "Purge the Poison," which premiered in one her newest albums, "Ancient Dreams in a Modern World," and was released in 2021. This song is the perfect combination of her songs to this day, the sounds and irony of "The Family Jewels" and "Froot," the honesty of "Electra Heart," the maturity and positivity of "Love + Fear."
In this single, Marina becomes the personification of Mother Nature, ready to 'purge the poison' to remind mankind that if the world they live in is in pain, it is only them who will really suffer. The catchy song deals with serious issues that touch each of us every day. Such as the line, "God forgive America for every single war," expresses how people choose to ignore the wars America has been waging.
Fear not though, there is hope. If we are united in an alliance against discrimination, prejudice, and injustice, there is hope indeed. And if Marina invites us to hope and fight together, who are we to say no? After all, it is Mother Nature herself who tells us that "viruses come, fires burn until we learn that from every disaster – we are not her master."
Moving on to my second favorite song, "Power and Control," released in the 2012 album, "2012." This song follows a considerably darker path than her previous hit, blending spacey synths and hidden beats, in addition to a haunting disco chorus, courtesy of Swedish House Mafia's Steve Angello. "Think you're funny, think you're smart/ Think you're gonna break my heart," she sings with anguish – though something tells us this man doesn't stand a chance. Even the music video brings in these anguish tones, with the entire video being set at dusk, it provides a sense of mystery and lust that the song conveys. The song has the more badass and dominant theme that will be reflected in her future albums.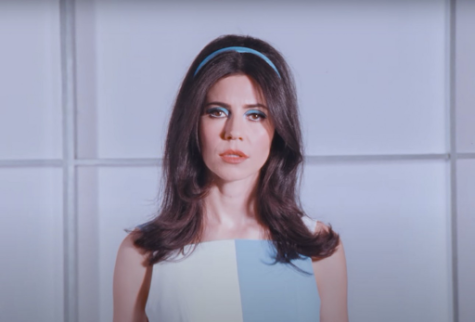 "Venus Fly Trap," my third favorite song from Marina, also was released in her latest album, "Ancient Dreams in a Modern World," and reflects the same hyperpop tones as the previous two. This song is simply mesmerizing, from the fluctuating beats and vocals, to the captivating lyrics, this song is brilliant.
In the song, Marina claims she doesn't fit in and would rather be a venus fly trap than a wallflower. Though the song was released last year, it gives nostalgia to her 2010 album "The Family Jewels." Venus Fly Trap is a punchy and melodic extension and evolution of "The Family Jewels" and builds upon the quirky and offbeat lyrics and delivery that made so many of us fall in love with Marina in the first place.
All in all, Marina is one of the most talented and smart artists out there. If you're interested in listening to any of the songs mentioned and witness the bright mind of Marina, it is available anywhere you consume music (except Soundcloud, of course). Once you decide to start listening, I would recommend starting with the top ranked song, "Purge the Poison."
Disclaimer: The pop singer Marina Lambrini Diamandis, as referred to in this article, has two solo stage names, Marina and the Diamonds and MARINA. To simplify this, as this article discusses music across her career, she is simply referred to as Marina.