Chamblee's Diverse Catwalk of Style
Adidas sneakers, Nike joggers, and North Face jackets are just a few of different students styles found around Chamblee Charter High School this year. Some students take pride in what they wear and use it as a expression of their identity, while others rely less so on their fashion and more on the practicality of clothing.
Sophomore Joshua Trammell believes that style has a large impact on students' social life.
"Everybody's looking at you. One time, someone called me out for my shoes because I got them at Walmart. But they're fire, so they need to stop doing that," said Trammell.
However, some students do not feel any pressure when it come to dressing up for school, like freshman Margaret Axelson.
"I don't think it's that important, just whatever you want to do for school," said Axelson, who describes her style as casual, comfy, and sporty.
On the other hand, some students use fashion as a hobby and as an extension of their personality. Hayden Roe, a junior, actively cultivates his wardrobe and one of his favorite pieces is his 1996 Atlanta Summer Olympic Games jacket.
"I go thrifting a lot and I go on apps where you can find this kind of stuff. Something in particular that stuck out to me was the Atlanta Olympics. They have a lot of really cool stuff that came out of it, so I decided to grab a bomber [jacket]. It was cheap too and stuff. I like how it looks," said Roe.
Sophomore Amy Lin also uses online shopping.
"I usually get my clothes from Forever 21 or resale apps like Depop because it's usually cheaper and it's really easy to impulsively buy clothing randomly that way," said Lin.  "It's definitely an unhealthy habitat and I don't end up buying stuff most of the the time."
However,  she acknowledges the drawbacks.
"I prefer shopping in-store so I can actually try the clothing on," said Lin.
Roe also enjoys going in person to find unique items.
"I go thrifting a lot, at places like Rag-O-Roma in Little Five Points. I wear vintage sweatshirts, shoes, and all that," said Roe.
Although he doesn't have a style icon, he tends to wear what speaks to him, which are generally vintage items from the 1990s.
" I look around in that kind of era for inspiration," said Roe.  
Lin, unlike some of her peers, prefers to dress well several times a week.
"I would say I typically dress 'well' maybe [half of the] … week and the rest of the days I'm j[ust] chill," said Lin. "When I do dress 'well,' I'll usually match it with 4 inch heels so my feet need a break the day after."
Dressing well for some may include using a special accessory. For example, freshman Coriana Grishem uses a sparkly fanny pack for both fashion and function.
"I just keep all my pencils and stuff in there so I don't have to carry a pencil pouch," said Grishem.
Although other students prefer to dress up for school, some students like Zanya Thornton prefers to dress according to the day's activities.
"Sometimes, it depends on the day and my mood," said Thornton
She goes shopping almost weekend.
"[I shop at] Forever 21, Pink, Nike, Footlocker, [and] places like that," said Thornton.
On the other hand, Trammell likes to save his money and shops most frequently at Walmart.
"I'm broke," said Trammell.
He has gone to thrift store at well, and has found some interesting items.
"I got a Macklemore jacket," said Trammell, whose jacket refers to the American rapper Macklemore.
Trammell, as well as all Chamblee students, have to make the decision everyday what they will wear. Although dressing up takes more time to get ready, there are people all throughout the school that dress well as well as some who dress for comfort rather than style.
"Since dressing 'well' plays a big part in how confident I feel that day, it's pretty important to me. It takes time and effort to do it, but it's mostly worth it and since I don't do it all that often, it's not taxing," said Lin.
About the Writers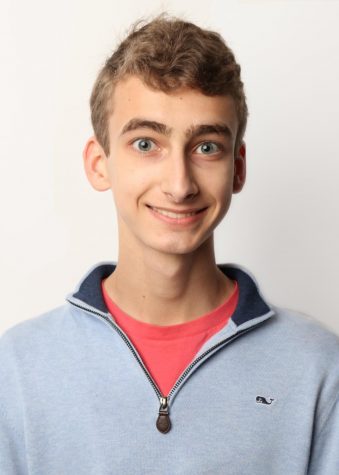 Connor Blankenship, Staff writer
Connor Blankenship is a junior and staff writer. Outside of school, you can find him traveling, hanging out with his family, and running his own household-help business. This is his first year on the staff.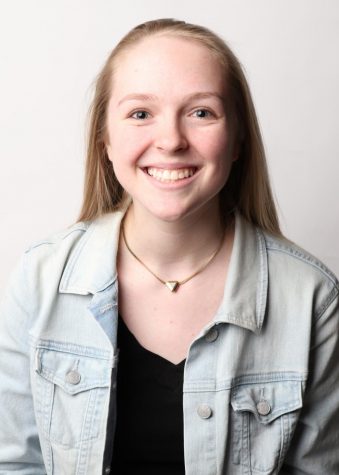 Hope Williams, Staff writer
Hope Williams is a senior staff writer. When she's not churning out articles, you can find her playing with her cats or going on a hike. This is her second year on the staff.