Finders Keepers: Free Art Comes to CCHS
On September 6, students at Chamblee Charter High School were given the chance to find free art, tucked in the corners of classrooms, hallways, and other hidden locations. Made from National Art Honor Society members, the art is part of a program called Free Art Friday, an idea stemming from CCHS art teacher and NAHS sponsor Kimberly Landers.
"Being the sponsor of National Art Honor Society, I tasked my students with advocating for the arts," said Landers. "One of the main things we need to do is let the community know how important art is, and one of the first communities we need to start with is within the school."
Landers brought the idea of Free Art Friday to CCHS from her previous school, North Atlanta High School, where she started it after hearing about a similar program from Sutton Middle School.
"[Free Art Friday] is something I started doing with my National Art Honor Society chapter at my previous school," said Landers. "The middle school teacher that fed into our school had taken her students downtown and actually did some [art] drops on the beltline. When they got to high school, they asked, 'So are we doing Free Art Friday?' And so we started doing them once a month on Friday mornings."
NAHS Vice-President Eve Evans appreciates the spotlight that Free Art Friday sheds on the visual arts programs at CCHS.
"In this day and age, there is so much emphasis on science and math, especially at this school. I mean, people try to include the arts, but they do not always do a great job," said Evans. "And it is just nice to leave little things around the school and encourage people to just look at art even if it is not something that you know, Van Gogh would do."
NAHS treasurer Klara Nitsche enjoys how relaxing Free Art Friday is for artists.
"Just learning to make art for fun and not really thinking about selling it or getting awards and just making stuff for fun for other people to find, like a little treasure thing, is always nice," said Nitsche.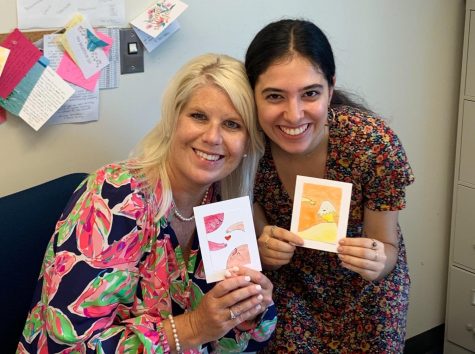 CCHS students that found art on September 6 seem to be enjoying the new activity.
"[Free Art Friday] seemed like fun and the art was well done," said junior Bridget Dowdakin. "I want to look back at it in the future and remember the talent our school has and how much fun it was finding them."
Dowdakin, who found a photograph and a pen drawing, found both pieces by happenstance.
"I actually found the photo on accident; it was in my physics class," said Dowdakin. "I found the drawing when I was looking for other pieces that had sadly already been taken, but they were in the same room, so I took the drawing instead."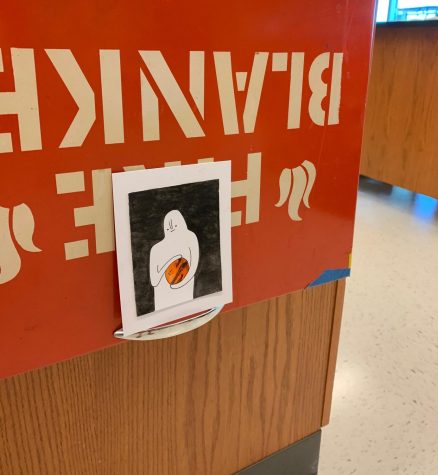 Currently, only NAHS members can produce the art, but Landers has indicated that may change in the future.
"[NAHS is] going to probably have Invitational Free Art Fridays, where we will invite students who are in other art classes to come and participate in hiding and making the art, while NAHS members facilitate the process," said Landers.
For now, students can participate in Free Art Friday by following them on Instagram @cchs_faf for updates and hints about where to find the free art. On the morning of Free Art Friday, NAHS members post pictures of the hidden art in their locations around the school, offering Instagram followers the chance to track the pieces throughout the day. 
Students can look forward to the next Free Art Friday on September 27.