Coronavirus Cancellations: Seniors Give Opinions, Supermarkets Ration Supplies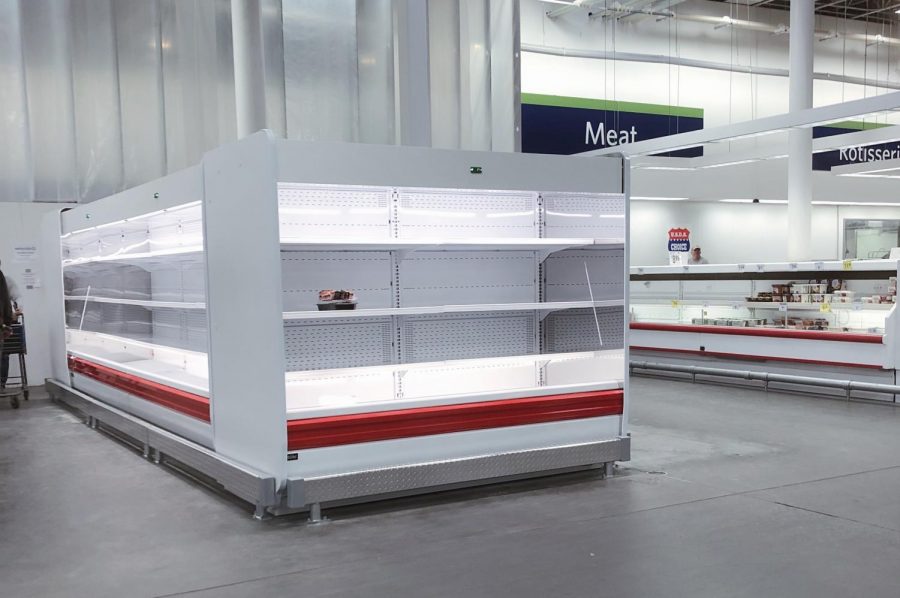 The following article focuses on the perspectives of upperclassmen on the recent DeKalb County school closings. For more information on DCSD's decision to switch to virtual learning, please view this article. To read more stories regarding the COVID-19 outbreak, check out The Blue & Gold's coverage here.
For the class of 2020 especially, the indefinite school closure due to COVID-19 has risen quite a few concerns. 
"An extended closing could affect far more than lesson plans," said senior Debbie Kitzler. "I personally am worried about how this will affect AP exams and final schedules. I don't want school or testing to be extended into the summer, but I also don't want to take these tests unprepared."
For many students, the DCSD closings are a sign of something much more foreboding, with some students feeling that its effects could be lasting—and detrimental.
"At first, having weeks off of school seems like a dream come true, but having it under these conditions is terrifying. The fact that it's so serious to the point where we can't attend school is scary for everyone. Not only that, but events and trips getting cancelled left and right is so disappointing to everyone," said junior Katie Mogilski. "I feel even worse for the seniors because their last prom and graduation is on the line. I've been hearing people say that nothing will be cancelled, and it'll be gone by spring break, but what if it gets worse? What if getting the coronavirus is inevitable? It's a joke to our generation, but people are dying. Sure, we could say that we were the kids who lived through corona, but it's also ruining what's supposed to be the best four years of our life, especially for upperclassmen."
Senior Layla Dhabaan believes that, although unfortunate, the cancellation was a necessary precaution.  
"In light of the rise in COVID-19 cases around Atlanta, I greatly appreciate the amount of caution DeKalb has taken this year," said Dhabaan. "It must have been a very difficult decision to make, since March is probably the busiest, most event-filled month of the school year. However, our school has so many students and staff… it would be a recipe for disaster if we kept school in session. My main concerns go to students who rely on school lunch and may not have access to such a useful resource anymore, as well as working parents with young children who require supervision."
With the end of the semester approaching quickly, many seniors are frustrated about the potential cancellations of senior activities.
"I'm also very worried that my senior year will disappear as the virus continues to cancel surrounding proms and senior service events," said Kitzler. "I don't want to look back and have to remember my senior year as 'corona time' and not have memories of prom, graduation, senior night and bulldog bash… I hope that they have cancelled school early enough that the virus will not be able to impact us the way it has impacted China and Italy."
This past week, Chamblee's annual International Festival was cancelled, and the DeKalb Youth Symphony Youth Concerts (currently planned for March 20) were cancelled as well. 
"I believe that [some future events] will definitely be cancelled, but there's still hope for later dates like graduation and Bulldog Bash," said Dhabaan. "We'll keep our fingers crossed."
In light of COVID-19, many shelves of local stores and supermarkets are also being emptied out. This evening, Dhabaan visited both the Kroger and Sam's Club located near Clairmont Road to stock up. Her experience (and accompanying pictures) are shared below:
"Parking lots were filled to the maximum. All the shopping carts were used—two people were even fighting over shopping carts. As per usual, hand sanitizers, tissues, and masks were all out. Lots of aisles were empty and it looked like the store was clearing out. Some products were opened up already with items missing. At Sam's Club, almost all the meat was out, and the chicken section was covered in a plastic draping. You were only allowed to have two packs of water bottles. Although not pictured, there was a panicked crowd surrounding the water bottles. Families, including my mother and myself, were forcibly pushed out of the way to get to the water; a lot of people were aggressively rushing to get their fair share. You could feel the panic in the air. If you were to look at someone else's cart, you'd feel pressured to get any necessity possible."
About the Writer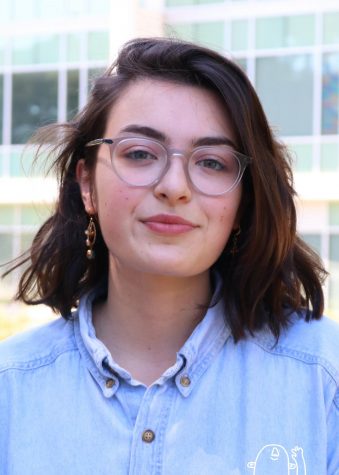 Ashley Veazey, Photo Editor
Ashley Veazey is THE photo editor for The Blue & Gold. When she's not in school, you can find her ordering coffee at Crema Espresso Gourmet, listening to Italian trap music, and talking to herself auf Deutsch. This is her third year on the staff.