Chamblee Ultimate Team Regroups After Ultimate Setback
It's mid March, which means warm weather and the entrance of spring sports into the middle of their seasons. One of the more obscure of these sports is Ultimate Frisbee, which is represented at Chamblee by a small team working to regain traction after they were set back a year ago by the outbreak of the COVID-19 pandemic.
Last year, the Chamblee team combined forces with students from Dunwoody, North Springs, and Riverwood, to form a team 30 strong that was suited to tournament play. Throughout the spring, they practiced several times a week and trained with dedicated coaches to prepare for participation in multiple tournaments that would take place throughout March, April, and May.
"It was pretty much the only way that we were going to have a competitive team, because the other schools that have established Ultimate programs like Lambert and Lakeside, they have not only a varsity team, but also a junior varsity team," explained Chamblee senior and Ultimate team captain Charles Jackson. "So you're talking 30, 35 kids on a team. And at Chamblee we had barely double digits. […] It was a big help for all of the schools where there are kids that want to play Ultimate, but not an established program."
Unfortunately for the team, the first of their planned tournaments was to take place on the weekend of March 13. Less than a week before the scheduled tournament, USA Ultimate, the non-profit governing body of Ultimate here in the US, postponed all tournaments indefinitely. That same weekend, lockdown orders were issued across the US and our very own DeKalb county made the decision to send students home. And just like that, the team's season was unceremoniously cut short before it saw a single tournament.
About a month ago, however, the team made the decision to begin practice again, even without any prospects of playing in tournaments this spring.
"We practice twice a week for about two hours, Mondays and Thursdays, and we have about 10 people show up consistently week to week," said Jackson. "It could be less, could be more but that's really all we need right now to keep practicing and keep everyone in shape."
However, the team has faced some challenges due to their identity as a club, as opposed to an official Chamblee team. Practicing has certainly been more difficult for the team right now, as due to the pandemic, the high school put increased limits on who could use their facilities.
"We're officially a club. Most of the practices are not affiliated with the school, especially now during COVID," said Jackson. "So for practice fields, we kind of just find whatever works, hope we don't get kicked off and try our best to make progress in that time that we do have."
Additionally, the team is completely student led at the moment, without any regular coaches to lead practices. But according to the team, it works.
"We definitely help each other to improve on the team," said sophomore and Ultimate team member Toby Russell. "I think that we have a great chemistry, especially under the leadership of Charles right now–I think he really helps us improve and we help him improve as well when he needs it."
Currently, the team consists of Chamblee and Dunwoody students, and is trying to replicate the success of last year's team building.
"In terms of the people that we have, it's remained pretty much consistent. We only had two seniors last year that graduated out, but we had enough juniors to keep the leadership going. The vibe of the team stayed the same for sure."
Without tournaments to prepare for, the team's objective has changed.
"We're kind of practicing more or less just to keep the program alive, keep people playing, active, and all of that," said Jackson. "Obviously we're going to try to make a little progress, you know, work on our structure, work on our flow. That way we're set up for next year, and it's not like we've missed a year of progress. So the main point is just to keep the program alive and perhaps to get a couple of new members along the way."
This hope to raise awareness of the team and recruit new members is perhaps at the forefront of the team's objectives right now. Jackson and Russell highlighted the team's draws.
"I think the most important thing to understand about the team, especially if you're considering joining, is just the welcoming atmosphere," said Russell. "Like I joined, […] and I was immediately welcomed. […] You always feel like you fit in, even if you're not doing that great that day. And so I think that this is a really good way to like, get out and have a team experience and get moving without being pressured."
Jackson built on that assessment.
"It's open to absolutely everyone. We take as many people as we can get and we try to make them the best that they can be," he said. "Even if you've never thrown a Frisbee before, we can teach you. The structure of the game is fairly simple, easy to learn, but it's also something you can build upon. So there's definitely a lot of variation in skill level, but it's a sport where you can have different skill levels and really make progress on those different skill levels. Experienced players can get even better. People that are new can learn the flow of the game."
Russell related his experience to this.
"I didn't know how to throw a Frisbee at all at first," he said. "And like, just in terms of just running, I've definitely gained stamina. So I've definitely improved since I started. […] There's a great atmosphere for learning because like, as long as you want to improve, you're going to improve, because we'll help you do that."
Jackson summed up the team in one sentence:
"We have fun," he said. "That's definitely the draw to it. We're organized, but we're not super structured. It's not super strict. If you have a busy schedule and can only practice maybe twice a week, that will work with us. […] So if you just want to have fun, be active, learn a new sport, absolutely join Ultimate. We'd love to have you."
For more information about the Ultimate team or to inquire about joining the team, you can contact Charles Jackson at 770-714-8737.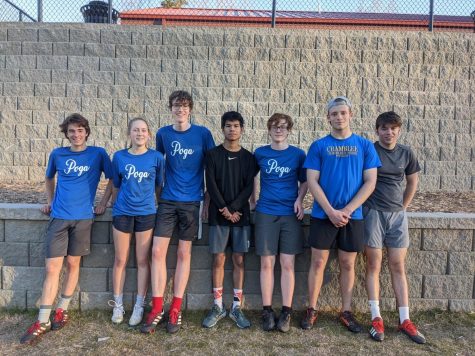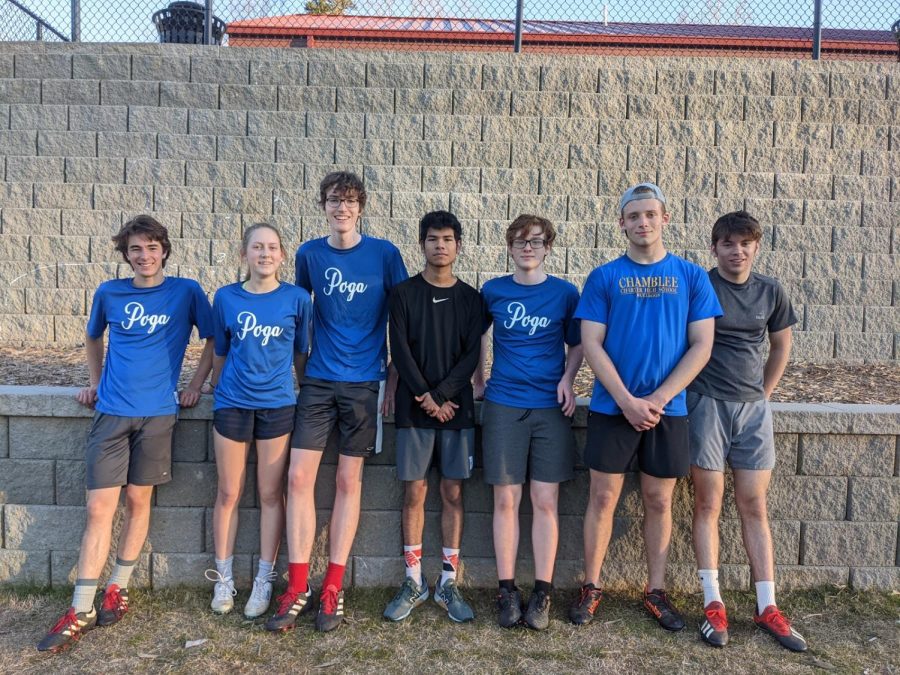 About the Writer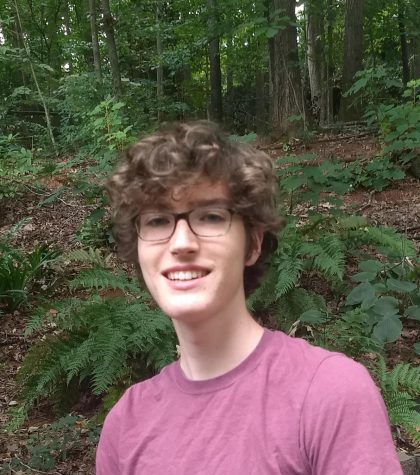 Adam Pohl, Staff Writer
Adam Pohl is a junior and first-year staff writer. Outside of the paper, you can find him watching more baseball than is healthy, playing card games, and forgetting to fold his laundry. In five years, he hopes to be done with math and science classes and studying humanities at a university.