How to Try Veganism on a High School Budget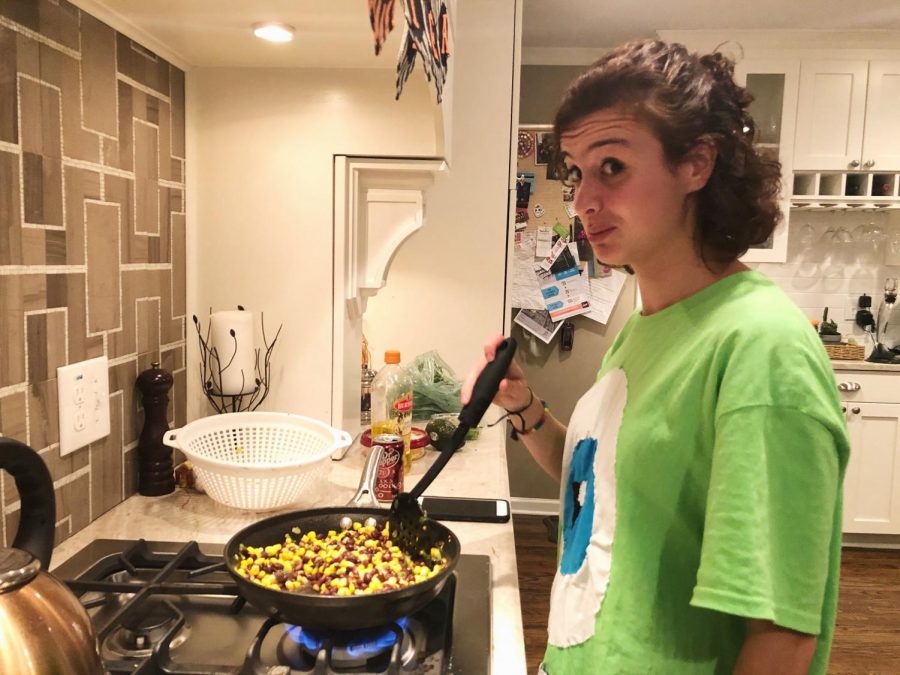 Everyone goes vegetarian, vegan, or limits their diet for different reasons. For me, I saw the world around me in decay due to human overuse and pollution, and in March 2018 I stopped eating meat for good. I haven't touched a meat or fish product except for Lemon Pepper Chicken Wings — my one Kryptonite — since choosing a cleaner and more resourceful world over my desire for Orange Chicken from Panda Express or steak from Rathbun's.
But I realized this is not as easy as it sounds and isn't accessible to everyone. There will always be financial limitations and health-related issues that keep people from cutting certain things out of their diet. For those of us that can, however, I highly recommend the choice to start looking at your food choices and seeing which things can be replaced or altered in the journey to a more ethical food industry, a less hungry world, and a sometimes more delicious meal.
Grabbing my high schooler income and my best vegan friend and writer for the GSU Signal, Maya Torres, I set out to the supermarket and began to whip up three meals for the average aspiring vegan — someone following a diet that rejects any food that comes from or is involved with animal products.
Autumnal Cinnamon Vegan Pancakes
Ingredients:
1 banana

¾ cup plant-based milk

1 teaspoon maple syrup

1 teaspoon canola oil

1 cup all-purpose flour

1 ½  teaspoons baking powder
Instructions:
In a bowl, mash the peeled banana and add the milk, maple syrup, and oil. Whisk the ingredients together.

In another bowl, mix the dry ingredients — flour and baking powder — whisking in the wet ingredients until fully incorporated.

Put some more oil on a flat pan or griddle, turning up the temperature to medium to low heat. Add a moderately small ladle of batter, and cook until the middle becomes bubbly and the corners set. Flip it with a spatula and continue with the rest of the batter afterward. You should get around six pancakes.

Cut up a peach and add slices to your dish as well as cinnamon sugar or any other toppings you wish to use.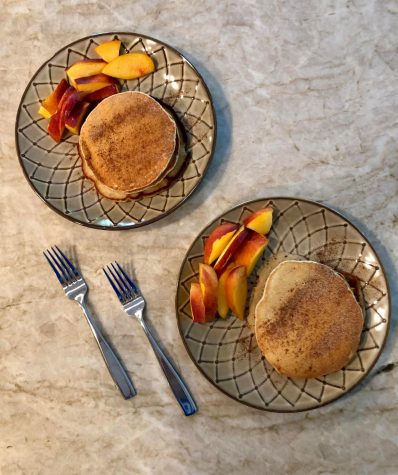 Thoughts:
Not only did these pancakes have the exact same consistency and appearance as a normal pancake — they tasted even better. I was left feeling full but not overly stuffed from the soft and fluffy hotcakes. The lack of milk and eggs was unnoticeable and wasn't very sorely missed. Adding peach as a topping or side adds a lightness and flavor that only adds to the meal. Three small pancakes each left all involved satisfied and happy. Five cinnamon and syrup pancakes out of five.
Sweet and Spicy Sriracha Baked Cauliflower
Ingredients:
1 head of cauliflower

1 cup plant-based milk

⅓ cup sweet chili sauce

2 teaspoons lime juice

1 teaspoon soy sauce

1 teaspoon sriracha

1 cup all-purpose flour

½ teaspoon pepper

½ teaspoon salt
Instructions:
Preheat the oven the 450 degrees Fahrenheit and line a baking sheet with parchment paper.

Mix the flour, plant-based milk, salt, and pepper together in a bowl until smooth.

Dip each piece of cauliflower into the batter, letting any excess batter drip off into the bowl. Place the cauliflower bites on the baking pan.

Bake for 22-25 minutes, flipping them halfway through.

Mix all the sauce ingredients together in a separate bowl. Toss the cauliflower and sauce together after letting the cauliflower sit out for some time.

Serve immediately afterward.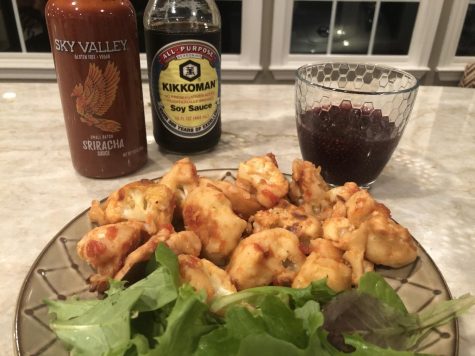 Thoughts:
This meal was so unbelievably delicious and filled the Asian chicken hole in my heart. The preparation was not only easy but fun, making six servings from some sloppily dipped cauliflower and adding a mixed greens salad on the side. Sriracha is a great vegan choice for something spicy, adding just enough flavor without feeling artificial. I could hardly tell I was eating cauliflower under the wonderful soy and chili sauce taste.
Cilantro Lime Vegan Tacos
Ingredients:
2 cloves garlic, minced

½ cup chopped scallions

1 can black beans, drained and rinsed

1 ½ cups corn

3 tablespoons of lime juice

½ cup chopped cilantro

½ teaspoon salt

½ teaspoon pepper

olive oil (for saut

é)

1 avocado, sliced

¼ cup classic hummus

4 soft tortillas
Instructions:
In a large pan, add a drizzle of olive oil over medium heat. Add the scallions and garlic and saut

é for three to four minutes.

In a separate bowl, add the black beans, corn, lime juice, salt, and pepper and mix thoroughly.

Add the mixture into the pan and

saut

é for five minutes, adding a bit more cilantro until everything is fully heated.

Spread each tortilla with hummus and place the mixture onto the center of the tortilla, garnishing it with sliced avocado.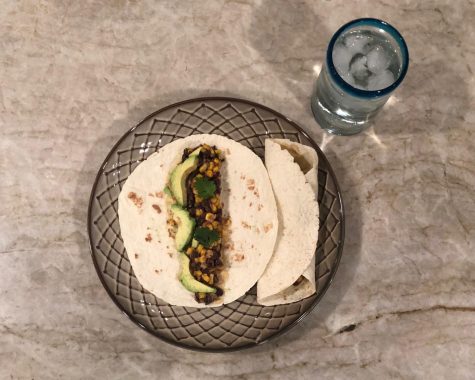 Thoughts:
Who knew that hummus and beans could become the perfect taco meat substitute? The tacos were a hearty meal and were not left feeling incomplete. I've also found that avocado alone can almost relieve the need for meat entirely after trying multiple types of avocado rolls at places like Yuzu Sushi near Chamblee. Two tacos completely satisfy and yet leave you wanting more. Storage of the bean and corn mixture is also highly effective and the tacos can be remade just as nicely the next day in a school lunch.
I was able to feed my family of six with just one batch of each of these recipes, each recipe costing $15 or less to prepare. While you don't always have to make an interesting and complicated meal — a peanut butter and jelly sandwich can do the job just as well — these tasty choices show that the vegan approach isn't always just quinoa and kale. The internet is vast and holds hundreds of recipes just like these that are most likely just as effective. As we enter the month of giving thanks, just be sure to be grateful for what you have and what you able to give and do for a world in need, even if it is just with one vegan pancake.
About the Contributor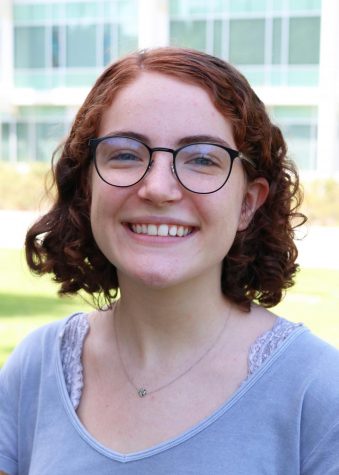 Ava Lewis, Editor in Chief
Ava Lewis is the Editor in Chief of The Blue & Gold. Outside of journalism, you can find her reading anything by Alice Oseman, drinking copious amounts of tea, and waking up at two a.m. to write down an idea for an article. This is her third year on the staff.