2022 MLB Season Predictions and Previews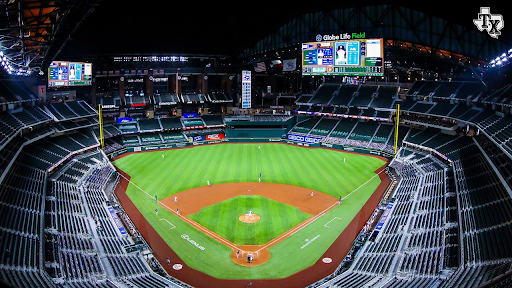 After a long offseason, baseball is nearly here. Despite a lockout by MLB's owners that lasted 99 days and threatened game cancellations, the regular season will begin on April 7, postponed only one week from the original schedule. Before teams can set out on their 162-game voyages, however, I need to make my predictions so that I can say "I told you so" in late September. Without further ado, it's time to predict the outcome of 2,430 baseball games.
NL East
Braves (96 – 66)
Mets (90 – 72)
Phillies (88 – 74)
Marlins (76 – 86)
Nationals (69 – 93)
Coming off of a World Series victory, the Braves are favorites to repeat as champions of the NL East. Despite losing first baseman Freddie Freeman to free agency, Atlanta was seemingly able to improve this offseason, replacing his production by acquiring slugger Matt Olson, while adding to an already strong relief corps. With Ronald Acuña Jr. set to return from injury midseason, Atlanta's 2022 projected lineup looks better than ever. The Braves' only weakness going into the season seems to be their fourth and fifth starters, but several candidates to fill those roles have looked strong this spring. The Braves are looking to be a hard team to beat in 2022.
The Mets had a very productive offseason, adding three-time Cy Young winner Max Scherzer to a pitching rotation already headed by Jacob Degrom. It's not a stretch to say that when healthy, the Mets have a top rotation in baseball. New York's lineup is also solid, as I expect the additions of Mark Canha and Eduardo Escobar to balance out the loss of Michael Conforto. All in all, the Mets look to be very good this year, but they were a strong team on paper last year as well. And until they prove that they can actually take advantage of the names on their roster to find success, I just can't pick them to win the East.
With the addition of Nick Castellanos to an already powerful lineup and already weak defense, the Phillies are going to play a lot of baseball this year. They'll score a lot of runs, give up a lot of runs, see a lot of pitches, and throw a lot of pitches. Philly is hard to predict this season, with a low floor and a high ceiling. It's entirely possible that their offensive production could outweigh their defensive concerns and carry them to a division title. That said, they could just as easily collapse under their defensive woes and finish the season behind the Marlins. For now, I'll put them in the middle of the pack.
It has been a rough few years, but Marlins fans certainly have something to be excited for. Miami's pitching staff is young and loaded with talent. While they haven't been the most consistent, it's clear that the ceiling for the Marlins' pitching is being a top rotation in baseball. Miami's offense is a different story, however. While there are definitely bright spots, like 24-year-old shortstop Jazz Chisholm, the Marlins lineup just doesn't have what it takes to compete with teams like the Braves and Mets. Miami's rebuild is on track to pay off in the next few years, I just don't think they can contend in the NL East this year — not just yet.
The Nationals are going to be bad this season. They did make some offseason moves that I like — I'm excited to see what Juan Soto can do with Nelson Cruz slotted in to give him some lineup protection. Unfortunately for Nats fans, they're just not a complete team. While I fully expect the Nationals to extend Soto soon with a massive, 10+ year deal in order to set up for success in coming years, that success won't come in 2022.
NL Central
Brewers (91 – 71)
Cardinals (90 – 72)
Cubs (84 – 78)
Reds (68 – 94)
Pirates (62 – 100)
If the Brewers' rotation, featuring Corbin Burnes, Brandon Woodruff, and Freddy Peralta, can stay healthy this year, they should be able to take the division, but the Cardinals will be right on their tail. Milwaukee's pitching is just so good that it should make up for their mediocre-at-best lineup, but a lot will still have to go right for them. If 2019 NL MVP Christian Yelich can return to form, that would certainly give them a boost, but it is increasingly looking like he just might not be that player anymore. The Brewers will need someone in their lineup to step up this season, and they'll need their pitching to hold if they want to win the Central for the second year in a row.
The Cardinals will be a solid team this year, however, I think it's the Brewers' division to lose, not the Cardinals' to win. That said, St. Louis will be ready to capitalize if Milwaukee's pitching falters, with an above-average lineup that plays elite defense, and a pitching staff of their own that is good enough to compete. The floor of the Cardinals is mediocrity, but their ceiling is winning the division and making a deep playoff run.
After the Cubs lost their positional core of Kris Bryant, Anthony Rizzo, and Javier Baez, I assumed they were headed toward a rebuild. However, the moves they have made this offseason indicate that they may still be trying to compete, signing pitcher Marcus Stroman and Japanese star Seiya Suzuki to multi-year deals. A lot will have to go right for this team to be successful, however. They'll be looking for their older pitchers to have strong seasons and for their younger position players like Nico Hoerner and Nick Madrigal to have breakout years if they want to finish on top of the Brewers and Cardinals.
A year or two ago, the Reds were solid contenders for the division. Now, they're just kind of bad, after losing Nick Castellanos to free agency and trading away Jesse Winker and Eugenio Suarez for a few prospects. The Reds are a fourth-place team to the core — They have a few pieces but nothing near what they need to contend. If and when the Reds play poorly this year, I wouldn't be surprised to see them ship away their last few pieces at the trade deadline.
How long have the Pirates been rebuilding? It feels like it's been years, because it has, and they still have relatively little to show for it. 25-year-old third baseman Ke'Bryan Hayes certainly has what it takes to be a star, and 6'7" shortstop Oneil Cruz will be exciting to watch when he comes up from the minors, but that's about all the Pirates have going for them. It's a shame, because the NL Central is weak enough that it wouldn't take a whole lot for the Pirates to avoid finishing in last place for the fourth year in a row. Get it together, Pittsburgh.
NL West
Dodgers (102 – 60)
Giants (88 – 74)
Padres (86 – 76)
Rockies (72 – 90)
Diamondbacks (56 – 106)
To no one's surprise, the Dodgers are going to be really good this season. However, I don't think they improved significantly from last year. The flashy signing of first baseman Freddie Freeman will be balanced out by the loss of shortstop Corey Seager. The Dodgers are a boring team to predict. They'll probably win 100 games and coast to the playoffs without too much difficulty… again. See you in October, Los Angeles.
While I don't expect the Giants to repeat their improbable 107-win 2021 season, I do think that San Francisco's team is greater than the sum of its parts. While the names on their roster might not have had anyone excited since 2014, they can still put up consistent numbers. I won't bet on the Giants to take the NL West from the Dodgers for the second year in a row, but I do think they could finish above the Padres.
The Padres make me sad to talk about. A year ago, I was excited to see San Diego take advantage of all their new acquisitions and give the Dodgers a run for their money. The team looks so good on paper — they have an experienced pitching staff, a lineup with few weak spots, and the star power to make them an easy team to root for. But they just cannot seem to avoid injury. And until I see the Padres stay healthy for a full 162, I'll bet on the consistent and experienced Giants roster to finish second in the West.
What are the Rockies doing? For years, they have been held back by their lack of pitching, and once again, they have failed to fill that need in the offseason. But hey, they replaced shortstop Trevor Story by signing Kris Bryant to a seven-year deal, so that's something, I suppose. They don't have a chance of contending this year, but at least Rockies fans will get to watch Kris Bryant hit 30+ home runs this season with an assist from Coors Field.
The Diamondbacks are going to be hard to watch this year. That's fine, I guess — at least they're making an effort to truly rebuild, unlike Colorado. Switch-hitter Ketel Marte is always fun to watch, and I'm rooting for pitcher Zac Gallen to bounce back from injury this year and return to his 2019-2020 numbers. Unfortunately, that's about all the Diamondbacks have going for them this season.
AL East
Blue Jays (95 – 67)
Rays (92 – 70)
Red Sox (90 – 72)
Yankees (89 – 73)
Orioles (51 – 111)
The Blue Jays have had an amazing offseason. They bolstered their rotation by signing Jose Berrios, Kevin Gausman, and Yusei Kikuchi. They traded for third baseman Matt Chapman, pushing their infield, already featuring Bo Bichette and Vladimir Guerrero Jr., over the top to become one of the best in baseball. On paper, the Jays are the most well-rounded team in the AL East. However, the division will be very competitive this season — we'll see if they can live up to the hype.
The Rays are a team that I just can't bet against. The names don't jump out at you, but they always get it done. Tampa has outperformed their expectations enough times that, well, I'm raising my expectations. Plus, I'm excited to see what shortstop Wander Franco can do over a full 162. Even if the Rays don't win the division, I expect them to make the playoffs with a pitching staff of nobodies who seemingly turn into aces when it matters.
The Red Sox are a very good team. Their pitching is just fine, but their lineup bangs, with their newly acquired middle infielder, Trevor Story, slotting into an offense that already featured Xander Bogaerts, Rafael Devers, and J.D. Martinez. They're strong contenders, but so is most of their division. One of these teams has to finish third, and to me, Boston seems like the pick.
It feels weird to put the Yankees fourth, but for once, they truly seem a bit outclassed. Don't get me wrong, New York's lineup is powerful as ever, but while the team acquired Josh Donaldson and Anthony Rizzo this offseason to play the corner infield, the team failed to solve their biggest issue: lack of pitching depth. Everyone knows Gerrit Cole is great, but they'll need more than that to be contenders in a stacked AL East this season. Combined with the Yankees' yearly injury problems, I can't justify putting them above their competitors. I expect there to be a lot of frustrated Yankees fans this season.
In a heavily competitive division, the Orioles are just… not. Every other team in the AL East has a realistic shot at the division. Meanwhile, the Orioles will almost certainly finish last for the fifth time in six years, as their rebuild continues indefinitely. Baltimore definitely has some solid pieces to build around — John Means and Trey Mancini have already shown what they can do, while Ryan Mountcastle is still expected to break out sooner or later. But don't expect the Orioles to do much this season.
AL Central
White Sox (90 – 72)
Twins (82 – 80)
Royals (76 – 86)
Tigers (72 – 90)
Guardians (70 – 92)
The White Sox are an easy favorite to win the Central. Sure, their rotation is top-heavy with Lucas Giolito and Lance Lynn, but Chicago's bullpen is good enough to take some pressure off of starters 3-5. Their lineup is good, and has the potential to be great if Luis Robert can continue to live up to the hype and Eloy Jimenez is able to return to form after missing much of last year to injury. Barring a 2021 Padres-style collapse, The White Sox are poised to repeat as champions of the AL Central.
After an embarrassing fifth-place finish last season, the Twins look ready to bounce back for 2022. The additions of Sonny Gray, Chris Archer, and Dylan Bundy give Minnesota's rotation a much-needed boost. With top shortstop Carlos Correa joining the team, their lineup will gain some star power. The Twins will need to stay healthy to have a shot at the division, however, and with a lineup that features injury-prone players such as Byron Buxton, that's not always easy.
The Royals aren't exactly a good team, but I don't think they'll be terrible. Kansas City's lineup is one of the most underappreciated in the league — Salvador Perez and Carlos Santana have shown that they still have plenty left in the tank, Whit Merrifield and Hunter Dozier have been productive, yet underrated hitters for years, Adalberto Mondesi and Andrew Benintendi have the potential to heat up at the plate at any given moment. With the Royals' offseason pitching acquisitions factored in, I'm excited to see what the Royals can do this season.
The Tigers have been abysmal for several years now, but they can finally see the light at the end of the tunnel. That's not to say that Detroit's rebuild is over, however. While they could possibly contend for the division this year, it would require several of their young, unproven players, like pitcher Casey Mize and outfielder Akil Baddoo, to all take a step up and have breakout seasons. Even if they don't put it together for 2021, however, there is plenty of hope for next season.
The Cleveland Guardians make me sad. This offseason would have been the perfect time to make big additions to the team, preparing to make an impact in their first season with the new name. Cleveland already has two fantastic players to build around in starting pitcher Shane Bieber and premier third baseman Jose Ramirez. Instead of filling out the rest of their roster with impactful names, however, the Guardians front office did, well, basically nothing this offseason. I suppose there's still time for the team to improve, but as it currently stands, Cleveland won't be a threat to anyone this year.
AL West
Astros (98 – 64)
Mariners (92 – 70)
Angels (78 – 84)
Rangers (75 – 87)
A's (62 – 100)
The Astros are a team that is just always good. Despite losing both George Springer and Carlos Correa to free agency in the last year or so, I expect the reigning American League champions to keep their foot on the gas pedal this season, with a young pitching staff and an experienced lineup that always seems to put up numbers. With that said, Houston hasn't met much resistance in the AL West in the past several years, and I'm interested to see what will happen this season, now that they have some serious competition.
The Mariners' rebuild is getting closer and closer to reaching its conclusion. Seattle outperformed its expectations last season, winning 90 games, and has only gotten better over the offseason, adding outfielder Jesse Winker and third baseman Eugenio Suarez to their lineup. I still won't bet on the Mariners to finish above the Astros, but it wouldn't take a lot for Seattle to give Houston a run for its money.
The story for the Angels has been the same for several years: they have a strong lineup, featuring Mike Trout, the greatest player of his generation, and Shohei Ohtani, the greatest two-way player since Babe Ruth, but haven't had a strong enough pitching staff to contend. I don't know if this year will be any different, but it does seem like they're making an effort to improve their pitching after adding Noah Syndergaard to their rotation, as well as Archie Bradley and Ryan Tepera to their bullpen.
The Rangers' lineup looks better than it has in years after signing AL MVP finalist Marcus Semien and all-star Corey Seager to multi-year deals in the middle-infield. Unfortunately, the team is still severely lacking in pitching talent, and as it turns out, pitching is pretty important for winning ball games, (just ask the Angels). So despite Texas' flashy offseason spending, I really don't think they'll be doing much this season.
Until recently, the A's were real contenders, coming off of four straight winning seasons. Over the offseason, however, they inexplicably lost their positional core, trading third baseman Matt Chapman to the Blue Jays, and first baseman Matt Olson to the Braves for prospects. What Oakland is left with is an okay starting rotation and a scrappy lineup. It really is a shame — the A's have successfully wasted their championship potential for no real reason. Oakland fans deserve better.