Science Teacher Seeks New Adventure at Chamblee
Hang on for a minute...we're trying to find some more stories you might like.
Deondrick Mack's story begins at a medical device lab. His passion for science lead him to work at Cryolife, where he spent his time working in the bioadhesive department. Bioadhesives are a type of glue used to close incisions.
"It's just like stitches, but it doesn't leave as much scarring," he said.  "I would say, personally, that it's better than just stitches."
He decided to leave the lab in search of something more invigorating.
"For me, being in the lab wasn't exciting enough. There wasn't enough change. Everything, you go in there, and you basically know everything that's going to happen," he said.
The decision to teach was a natural next step for Mack.
"I love science and interacting with kids," he said, "so I put them both together and decided okay, let's be a teacher."
His former career is not to be totally forgotten, however. His experiences at Cryolife bring another dimension to his teaching.
"I have that real life experience using science in a way that's not in the classroom, so the kids aren't just thinking like, 'oh, your science is just coming from a book,' you know. My science is coming from life experience," he said.
Mack himself is also a multidimensional individual; his passion for music rivals his love of science. Music has been a part of his life for as long as he can remember, as Mack has many relatives who enjoy singing.
"I started playing the viola in 5th grade, but it wasn't loud enough for me, so as soon as I got to 6th grade I picked up a brass instrument," he said.
In addition to his involvement with Chamblee's marching band, Mack also enjoys writing, producing, and listening to music. He appreciates all genres of music, from Evanescence to Young Thug.
"I listen to everything, 'cause I really appreciate music," he said. "To me, music is the universal language. If you can't speak English, you can't speak another language, [but] you hear some music — it's going to move you in some type of way."
About the Writer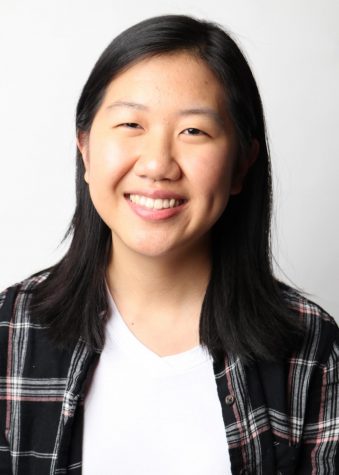 Alice Bai, Editor-in-chief
Alice Bai is a senior and editor-in-chief. In her free time, she likes to read, work on her bullet journal, and shop online for fun and funky crew socks. This is her third year on the staff.