Digital Dreamers (Dis-)Orients Students and Staff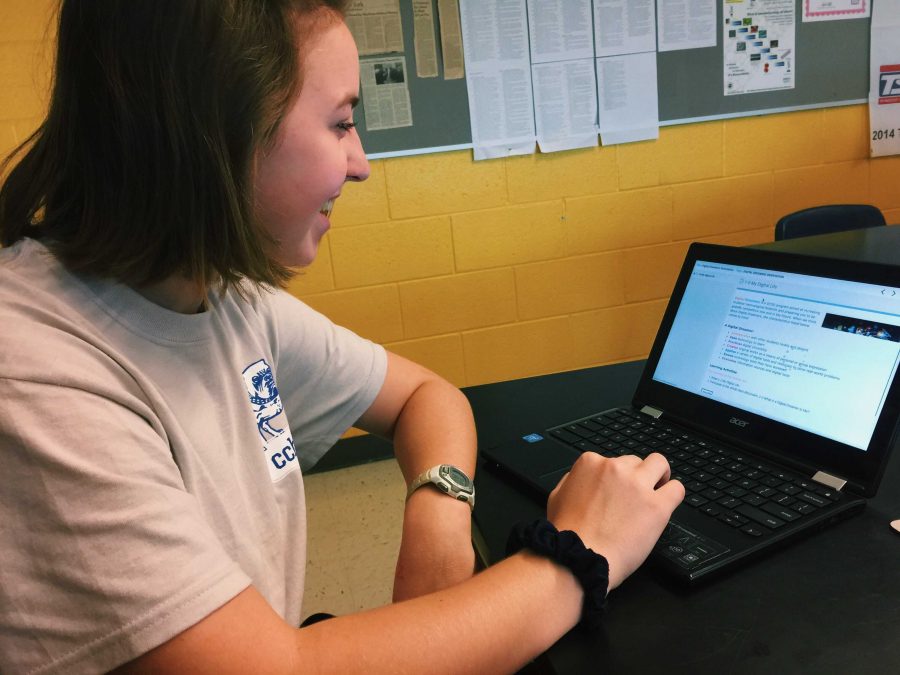 About a month ago, a mysterious and unannounced course, titled "Digital Dreamers Orientation," made its debut in students' Infinite Campus schedules. Its appearance puzzled students and teachers alike, who were unaware of the program's purpose. Then, this aforementioned course appeared on Verge, a county platform similar to an online classroom.
During the following weeks, Digital Dreamers remained in Verge and Infinite Campus accounts without further details or fanfare–until a morning Digital Dreamers homeroom was announced for Thursday, October 18.
Assistant Principal Milton Hall, who was in charge of the implementation of Digital Dreamers at Chamblee Charter High School, sat down with the Blue & Gold to clarify what exactly the program is.
"The Digital Dreamers Orientation is a process that is being mandated by the entire district, so every school in the DeKalb County School District is undertaking this process, affecting grades 6-12," said Hall. "The orientation covers how to use and care for the technological devices, responsible use of these devices, as well as what digital tools are available through our launchpad, to help enhance student learning."
Hall also further clarified the reasoning behind why students were sent to homeroom.
"We had [homeroom] this morning […] so that the teachers [could] communicate to their homeroom students what the expectations were around the Digital Dreamers Courses," he said. "It also gave them an opportunity to iron out any kinks [concerning technical problems] that may be prevalent."
There are two more homerooms scheduled for the purpose of Digital Dreamers orientation. The next one is Wednesday, October 24, and the final homeroom will take place on Thursday, October 30.
"The reason that the one on [October 30] is taking place is because that's the day before the deadline, and so we most definitely did not want to wait until we got to the deadline to realize that we had a problem that needed to be addressed," said Hall. "We [also] have a member of our Digital Dreamers team coming from the regional office who's going to be in the building on [October 30] and she wanted to make sure that she was here to provide teachers with support."
But teachers, who had only been informed of the course logistics a few days prior to the first homeroom, described their confusion concerning Digital Dreamers.
"I just wish that we had been informed in a timely manner," said math instructor Irvin Wardlow. "I don't think it's going to be a big deal. The Digital Dreamers Course is set up in Verge platform by the county, and everything seems to be happening the way it should. Unfortunately […] we had lots of questions, and the questions were only answered after [the homeroom]."
Wardlow also described the introduction of Digital Dreamers as "awkward" and "clumsy," saying that for teachers, it served as an additional source of anxiety.
Meanwhile, language arts teacher Jennifer Andriano expressed a further concern that she and other teachers shared.
"A lot of us don't use Verge to begin with because it's not a very user-friendly site, so a lot of us weren't even very familiar with places we were supposed to go," Andriano said. "The question for us is, most students have been on computers for longer than some of us have, so we were not understanding of the purpose of wasting instructional time to do this."
On the contrary, science teacher Shaheen Begum communicated minimal concerns with the program and said that in her homeroom, everything went smoothly. However, she did notice that there were still some technical errors present.
"My students did have two [Digital Dreamers] courses, one with me and one with another teacher," said Begum. "It had been a tradition where we [department chairs] didn't have homerooms before, but this year we do, so it was added later […] I said [to the students], 'There are two courses but select me because now I'm your homeroom teacher.' "
Along with some students having two courses, sophomore Ariel Raggs noticed that in her homeroom, some students didn't have a course at all.
"So we had gotten to class and [Ms. Pascale] was giving us the instructions, and then half the class started complaining that [Digital Dreamers] wasn't there," said Raggs. "Ms. Pascale said that we should wait and then figure it out, so half the class did the assignment and the other half just stood there awkwardly because it wasn't an available option."
In some homerooms, like sophomore Sam Grant's, students were largely uninformed of the program.
"For the fifteen minutes that we were in homeroom, no one said anything or did anything–nothing about the Digital Dreamers program," Grant said.
As mentioned before, Digital Dreamers has its own category in Infinite Campus, which caused confusion, mainly because it is not a class students are enrolled in but still has a spot to enter a grade.
Hall explained that there is no need to panic.
"[Digital Dreamers] doesn't go on your transcript, and it doesn't go towards your GPA," said Hall. "However, it is an accountability tool […] It's more of a legal issue more so than anything else because we can't hold you accountable for doing something inappropriate using school technology and the like if you've not properly been trained."
Hall also stressed the impact Digital Dreamers will have on the Chamblee community.
"It's going to be very beneficial in the long-run because it basically teaches students how to better manage their time," said Hall. "There are a lot of school systems and districts and states that are already a lot more progressive than we are as a district, where they are doing a lot more courses online […] so this helps prepare our students for the increased involvement that we are going to have with implementing technology a little bit more rigorously."
About the Writers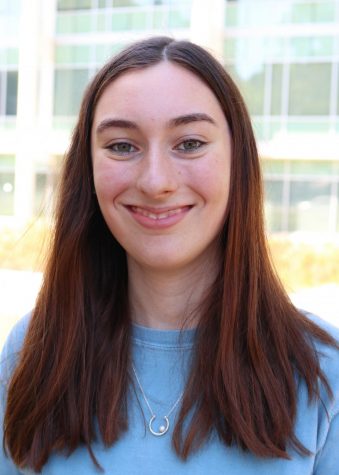 Sophie Maxwell, Staff writer
Sophie Maxwell is a junior staff writer. Outside of school, you can find her binging a sitcom on Netflix, drinking way too much coffee, or volunteering with Beta Club. This is her second year on the staff.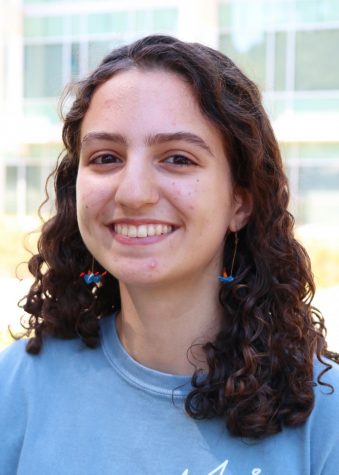 Iris Tsouris, Editor
Iris Tsouris is a junior and editor for The Blue & Gold. Outside of the paper, she likes eating soup, designing club t-shirts, and doodling in her sketchbook. This is her second year on the staff.