'Much Ado' About Chamblee Shakespeare Residency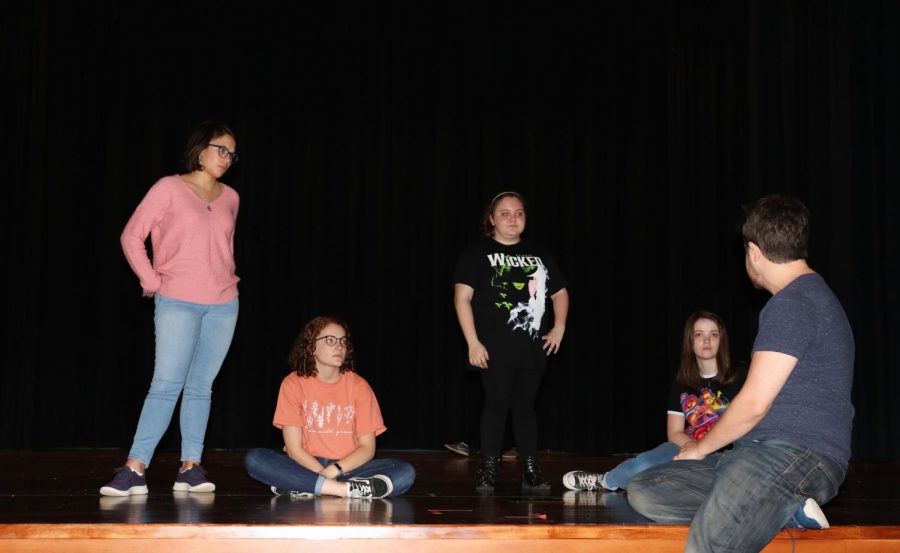 For the second year in a row, Chamblee OnStage has partnered with the Shakespeare Tavern to give students the opportunity to stage a Shakespeare play—not only in the school auditorium, but also at the Tavern. Learning from professional actors in the process, students will be performing the comedy Much Ado About Nothing this year.
The setting of the story revolves around the return of soldiers at the end of a war. 
 "It takes place in Italy […] There's two couples and it's basically a love story," said sophomore Ryder Chin, who plays Borachio.  "It has a lot of wacky characters that we're thinking the audience is going to like." 
The play focuses on two sets of lovers trying to figure out their relationships.
"Claudio and Hero are the first set of lovers, and they fall deeply in love," said junior and cast member Rosemary Cochran. "And then Benedict and Beatrice is the other set of lovers, and [throughout] the whole play they're kind of like push and pull, like they're not really sure if they love each other."
But this is not the only part of the plot; while Much Ado About Nothing may be a comedy, there is also quite a bit of drama mixed in. 
"At the same time, an evil guy named Don John is trying to make sure he can mess everything up," said senior Ava Lewis. "He tricks Claudio into thinking that Hero cheated on him, and then it's this whole like story about everybody falling in love."
Lewis was cast as one of the leads, Beatrice, whom she describes as being very independent. 
"My character Beatrice is just like this really headstrong feminist lady who like talks back to every man she meets and doesn't want a husband," said Lewis.
Her love interest, Benedict, is played by Cochran.
Cast members report that the audition process, which can often be quite stressful, was fairly laid back this time around. 
"It was really chill […] the audition process is kind of like you go in and you play acting games and you read monologues," said Lewis. "Everybody's doing it together; there's no shame or anything, and you're not really put on the spot until you have to read the monologues. […] You just show them that you can read Shakespeare, you can understand it and that you can act a character well.
A lot of the actors knew about the performance because they had also been a part of last year's production. 
"So I did it last year so I was kind of expecting it to happen again," said Cochran. "Most of the time I heard it from like them coming around to classrooms or through Chamblee OnStage stuff. Ms. Lirette made sure we knew." 
Chin, on the other hand, heard about it through musical theater class. 
The cast members found working with the Shakespeare Tavern to be very beneficial.  
"It's like with professional actors, it's literally their job to do this kind of stuff. They have so much experience doing this, and they have so much knowledge to share," said sophomore Nardos Aynalem, who portrays Leonato, "Before last year I really had no experience acting and stuff, especially like getting confident being on stage."
Junior Jayden Smith, who plays Antonio, echoed her sentiment.
"I definitely grew from it last year and so I'm just trying to continue with [getting] better with people, and being more comfortable on stage," said Smith. 
The entire reason the Shakespeare Tavern partnership is even possible is thanks to senior Maya Torres.
 "Maya, my best friend, […] had gone to the Shakespeare Tavern and told them to come do a residency program at Chamblee," said Lewis. "And then we got some grant that helps us pay for it, so they came back for a second year. [The actors are] being paid by the grant that Ms. Lirette got."
The logistics of practice are not perfect, though.
"We don't always have access to the auditorium when we [say] we were going to use it for rehearsal," said Cochran. "But that's usually okay; we just use Ms. Lirette's room. Sometimes it's a little bothersome, but it's fine." 
Cochran also finds time management to be a bit of a struggle.
"It's a lot of fun doing the residency, but if you get a lead role, like I got this year, it's a lot of time after school," said Cochran. The rehearsals go until six, so if you're called every day, it's like a huge time commitment."
But overall the students find the commitment worth it—not only because of the skills they have learned, but also because of the personal growth they have experienced. 
"You build so much family in it," said Smith.
Students can look forward to seeing Much Ado About Nothing on November 1 in the school auditorium or on November 9 at the Shakespeare Tavern.
About the Writer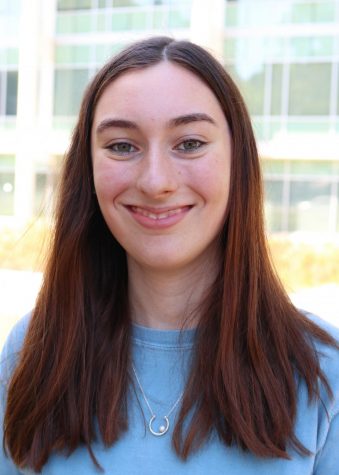 Sophie Maxwell, Staff writer
Sophie Maxwell is a junior staff writer. Outside of school, you can find her binging a sitcom on Netflix, drinking way too much coffee, or volunteering with Beta Club. This is her second year on the staff.