Sanchit Sehgal: Magnet Salutatorian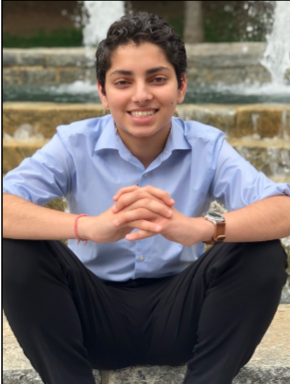 Georgetown-bound Sanchit Sehgal ('23) has set an example for Chamblee students. Sehgal's academic excellence led to his achievement of salutatorian for this year's senior class and he shared his tips for students looking to further the quality of their studies.
The most coveted piece of information for many students is how to stay motivated/disciplined. For Sehgal personally, he explained that he always had "an overarching goal to get into a good university". His parents shared this mindset, and Sanchit's goal was "internalized and made my own, so the motivation to reach my goal was something that kept me disciplined".
Sehgal attributes his academic success to his "strong support system" of friends and teachers who unconditionally supported him during high school. He also stressed the importance of following "what you're genuinely interested in". Looking back on his experience, Sanchit affirms that participating in activities with ingenuine interest is unhelpful. His overarching tip is to "find a few things that you really enjoy doing and excel at those– the academic achievement will come".
He recommends following the same rule of thumb for taking AP classes– "don't take APs simply for the GPA boost and for no other reason. If you have a couple of subjects that you really enjoy and have genuine interest for, then I can wholeheartedly recommend taking APs for those classes, since you're bound to enjoy them more, and you'll definitely do better in classes that you truly enjoy."
One standout class that Sanchit mentioned was AP Research with Mr. Avett. He recommends the class because of its unique style– Sehgal enjoyed "being given the opportunity to manage your own time in that class and pursue a topic that you're interested in is something that wasn't present in some of the other classes". He also mentioned AP Chemistry with Dr. Z as a standout class his junior year, which he described as an extremely difficult and rewarding class.
Sanchit's hard work and dedication have paid off, as he has been accepted to Georgetown University in DC to study Math and International Relations. In his free time, Sanchit enjoys pursuing his passions and spending time with his friends and family.
Overall, Sanchit Segal is a remarkable student who has achieved great success through his hard work, dedication, and pursuit of his passions. He serves as an inspiration to his peers and a testament to the power of following your interests and having a strong support system.