Wrestling Team Pins Hopes on a Successful 2017-2018 Season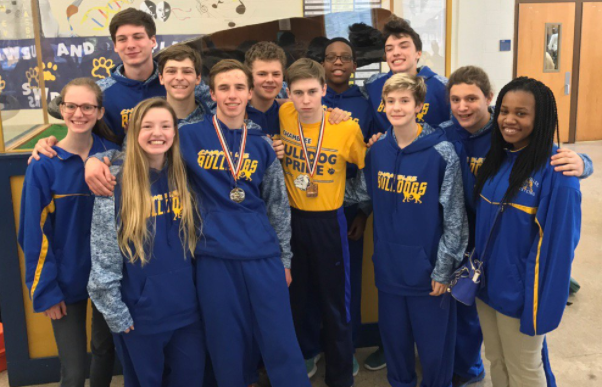 When you walk in the gymnasium of Chamblee Charter High School, and hear the distinct slap of the mats, see the clashes of competition, and feel the undeniable energy flowing through the air, you can assume only one thing: the Chamblee wrestling team is back in action.
This year's team begins its 2017-18 campaign with expectations set as lofty as ever, and given the established talent on the team, these preseason calculations are warranted. Led by team captains, and seniors, Cameron VandeWiele and Bart Turney, the squad is poised to make a strong run among the region's top teams. Of course the foundation of any successful group is teamwork, but the Chamblee wrestling team creates an environment at school that can scarcely be found outside of this tightly knit band of warriors.
"What's different about our team, is that we are really close together," said VandeWiele. "That sets us apart from other teams at Chamblee, and helps us decide how to work together better."
Above all, the core of the team is built upon chemistry across all members, a bond that is certainly going to be tested during the course of a grueling four month season. Simply because of the ruthless nature of the sport, teamwork and support are put under the microscope.
Junior Blair Varney is currently entering her second year on the team, and as a newcomer, has also recognized a heightened camaraderie.
"I think that wrestling is the most team-oriented, individual sport, in that as a team we are all there for each other and supporting each other, but also in the moment it's just all you and what you have learned," said Varney.
Wrestling proves to be a perfect competition of force on force, an aspect that members of the team embrace and exhibit. Varney speaks to the dedication that the team has to winning despite the physical trials that wrestling puts you through.
"One of the things about wrestling is just the level of difficulty and the commitment that it takes," said Varney. "The physical pushing and movement of other people, that something like football requires, is combined with endurance and finesse."
The team's unaltered message, combined with an immense sense of preseason hype, hopes to guide 2017's squad to one of their most successful seasons in team history. Expectations are exceedingly high, and for a good  reason. The return of several established seniors, and a couple budding underclass men give captain, Bart Turney, a reason to believe in his team.
"As a team, our goal is to get every wrestler to the sectional tournament; that is the second of three rounds in the state tournament," said Turney. "To improve, our wrestlers have a practice partner who is about the same weight and skill level. These partners work together almost every day, and depend on each other to get better."
In addition, the captains hope to see themselves, as well as fellow senior James Gibbs, as front runners for state champion bids, setting the tone for the rest of the team. The confident leader expressed his hopes, and put it rather simply.
"I want bart Turney to be a state champ; I want James Gibbs to be a state champ; and I want me to be a state champ. And I think it can happen," said VandeWiele.
The crop of seniors on this year's team provide a much needed source of team stability and experience for the entire team, a source that is well needed with a sizable addition of new wrestlers. Maintaining performance and determination among the group is daunting, but is as important as ever says Vanderwiele.
"We have to set an example for everybody, make sure everybody is on time, where they need to be, and doing what they need to be doing."
This year may be "the year" for Chamblee, as 5 of 13 wrestlers, approximately 40%, will be graduating this May, leaving behind their legacy, but taking with them their poise and maturity. Although the team is well aware of this year's golden opportunity, Turney says that there is reason to believe not only in the 2017 product, but also in the future of Chamblee wrestling.
"Cameron and I have had to demonstrate all the moves and make sure that the new kids are doing them all correctly. This takes up time, but hints at a promising next couple of years for Chamblee wrestling, as these new talents mature physically and mentally," said Turney.
About the Writer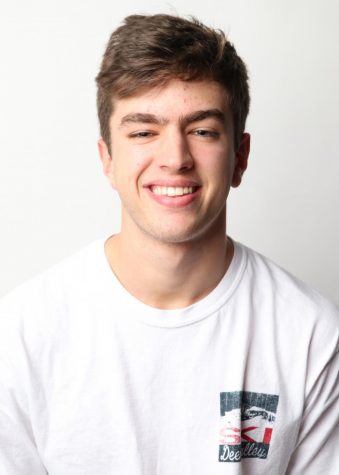 Matthew Welsh, Staff writer
Matthew Welsh is a senior staff writer. When he's not writing articles, he enjoys watching sports, wrestling his brother, and playing with his dog. This is his second year on the staff.