Mattair, Assistant Coaches Step Down From Football Coaching in the Midst of Scandal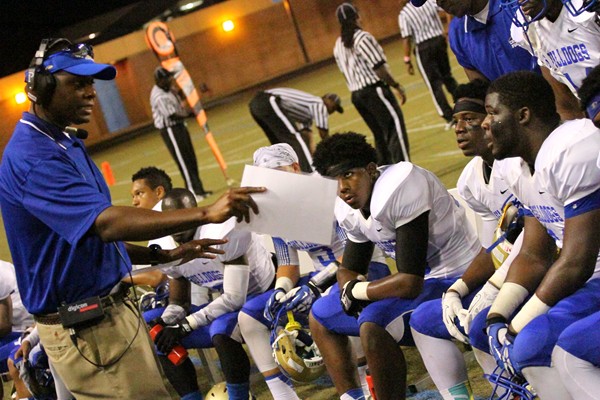 by Foster Cowan and Sophie Maxwell
Following a temporary suspension from August 23 to August 31, Chamblee teacher Curtis Mattair, former head coach of the football team, stepped down from the position. Two assistant coaches, Chuck Atkinson and Royal Reed, resigned as well. The resignations followed an investigation into controversial shirts worn by Chamblee athletes under Mattair's leadership.
Special education and English teacher James Wallace became the interim head coach following these new developments. When questioned about Mattair's motivation for this major decision, Wallace said Mattair stepped down due to "family reasons." Quarterback Stuart Steele, a CCHS senior, elaborated on the resignation.
"[Mattair] told the team that the DBNP situation was a big part of it," said Steele. "He wanted to make sure he kept his job first and foremost to support his family and didn't want any of this to get any more out of hand."
Both Wallace and Steele were surprised by Mattair's decision to step down, especially since he had just been reinstated.
"Everybody was kind of elated and happy that he was reinstated, and he then resigned the following day," said Wallace.
Steele made it clear that there are no hard feelings between the team and their former coach.
"We [the football team] had expected things to go back to normal with our coach and leader back at the helm," he said, "but obviously we all respect his decision and will keep supporting him, and I'm sure he still loves and supports all of us."
For the games left in this season, the team plans to continue as before without major changes.
"Mattair built the structure," said Wallace. "At least for the remainder of this school year we're just going to continue what he has established."
Steele also does not see any big differences happening for the time being.
"I don't think things will change too much for the moment, except for just the lack of coaches we have running things right now," he said. "Two other coaches also stepped down when Mattair did, so we're left with only three or four people to keep us organized and practicing. They've done a pretty great job, all things considered, and I'm proud of the players who are sticking with the team to finish out the year."
Mattair did not respond to a request for comment.