African Americans Forgotten in History: Angela Davis
Hang on for a minute...we're trying to find some more stories you might like.
This is the third article in our Black History Month series on African-Americans less mentioned in the history books. Most information for the series was based off articles on History.com. 
When people hear the name Angela Davis, a variety of different things come to mind. Some people know her as Angela Davis the educator, a professor known for her lectures at the University of California at Santa Cruz. Others know her as an author, famous for her many books including "Women, Race, and Class" (1980) and "Are Prisons Obsolete?" (2003). But for many, her name resonates most closely with the word activist — she is known for her fight against America's unfair prison system.
Davis was born in Birmingham, Alabama on January 16, 1944. Growing up, Davis was exposed to significant racism, which fueled her interest in the black liberation movement. During her teenage years, she was known for putting together interracial study groups that were often broken up by the police.
During the late 1960s, after she had graduated from the University of California at San Diego, Davis joined the Black Panthers, but that is not the group that she spent most of her time with. Davis was known for her association with the Che-Lumumba Club, which was a strictly African American branch of the Communist Party.  Shortly after hiring her, the University of California tried to fire her for her close relations with the Communist Party, but Davis knew her rights, fought back in court, and kept her job.
Davis was well known for her support of the "Soledad brothers" — John W. Cluchette, Fleeta Drumgo, and George Jackson. The brothers were three unrelated African American inmates charged with the murder of a white prison guard, John Vincent Mills, at California's Soledad Prison. Many activists claimed that the brothers were being used as scapegoats for certain political work going on within the prison.
Davis fled California after she was accused of buying the guns that the brother of George Jackson, Jonathan Jackson, used to overtake a Marin County courthouse, taking Judge Harold Harley as one of his hostages.  The hostages were taken as a means of negotiation for the release of the Soledad brothers. Judge Harley died during the incident, and it was found that the gun used had been purchased by Davis. After further investigation, it was found that Davis had contact with one of the Soledad brothers. While Davis was in hiding, FBI director J. Edgar Hoover put her on the FBI's Most Wanted Fugitive List.
Davis was found and arrested in New York City on October 13, 1970 on charges of kidnapping, murder, and conspiracy. She spent over a year in jail, during which an international "Free Angela" movement began and the Rolling Stones dedicated a song to her, and was acquitted of all charges in 1972. The verdict marked a huge moment in Davis's life, as well as in the civil rights movement, because the jury that acquitted her was all white. 
Following her acquittal, she continued to work as an educator, author, and activist. Davis has since retired from teaching, but still travels nationwide to gives speeches and continue her work as an activist.
About the Writer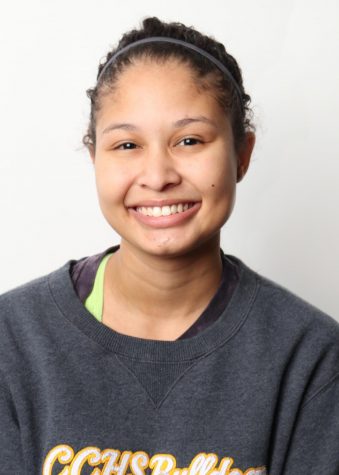 Angela Witherby, Staff writer
Angela Witherby is a senior staff writer. When she isn't writing, she likes drawing landscapes, doing an unnecessary amount of face masks, and trying to improve her driving abilities. This is her second year on the staff.